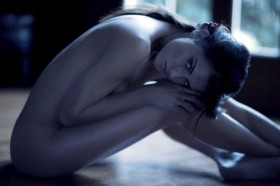 Adriana Lima has revealed that she didn't find it difficult to shed her baby weight.
"It wasn't that bad," Lima told UsMagazine.com at Thursday's 3rd Annual Aerospace High Performance Championships in NYC. "It was easy."
Lima told US Magazine about going to workout: "Often I come twice in one day! It can be anywhere from one hour to…two hours," doing boxing, jump rope and other high-impact cardio routines.
At the Aerospace High Performance Center, the Victoria's Secret model works with trainer Michael Oladjide.
For three weeks Lima ate only protein and no carbohydrates. Now she is allowing herself carbs, but is no longer counting calories.
Adriana Lima is even back at work shooting ads. After a long day at work, Lima rushes home to be with her daughter. The new mom is so happy to be a mother, and loves spending time with her daughter and learning new things about her.
[flagallery gid=16 name="Gallery"]