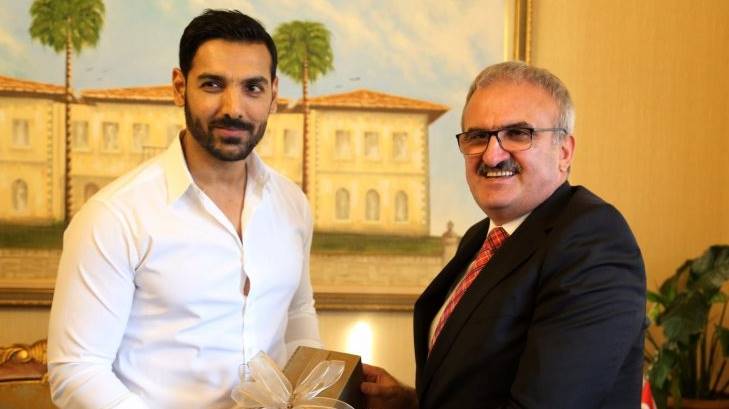 Famous Bollywood actor and producer John Abraham was in Antalya with his football team.
He met with Antalya Governor Münir Karaloğlu.
"I fell in love with Antalya after staying here for a month last year for filming" Abraham said, adding that he would love to promote the city in India and promote India in Turkey.
Abraham said he hoped his side, who came fifth in the league last season, could learn from Turkey's clubs and players.
"The league is very new… We are trying to do better. Hopefully Antalya is lucky for us and we do better this year," he told Karaloglu on Monday.
"You have a very good team. Also, football reaches out to 260 million people in India."