Manchester United Transfer News : Sir Alex Ferguson 'Confident' Over  Robin Van Persie
Sir Alex Ferguson comments come as reports claim Berbatov could have even less playing time next season if  Manchester United capture Robin van Persie from Arsenal.
Manchester United boss has told 'footballing friends' he is confident of signing the Dutchman ahead of rivals Manchester City and Serie A side Juventus. This may well be true, but then Sir Alex wouldn't be the first person to make implausibly self-aggrandising predictions regarding achievements in the workplace, only to end up looking foolish when he ends up scouring newspapers in search of football transfer-related tittle-tattle for a living.
The paper claims Manchester United are set to make a £20million bid for van Persie after long looking like third favourites. Should  Robin van Persie arrive at Old Trafford that would give Sir Alex four top-class strikers and would mean Berbatov gets even less playing time.
Van Persie has been linked with a deal with City worth £220,000 a week in wages and it has previously been reported that United will match City's offer.
Manchester United Transfer News : Sir Alex Would Look at Berbatov Offers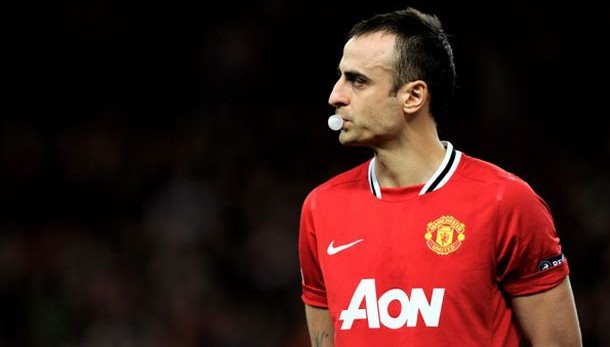 Manchester United boss Sir Alex Ferguson has responded to Dimitar Berbatov's comments at the weekend about a departure from Old Trafford. The 31-year-old is looking to leave United this summer but posted on his Facebook page on Sunday that there is no clarity about the club's asking price.
United are believed to want around £5million for Berbatov but are finding no takers at that price and while Sir Alex feels there is still a role to play for the striker he says his playing time will not be as much as the Bulgarian wants.
"I do not need to herald the abilities of Dimitar Berbatov, he is a fantastic talent," Sir Alex said after Berbatov laid on United's winner for Federico Macheda in their opening pre-season friendly against South African side Amazulu last night.
"Last season he didn't quite get the amount of football he wants. At his age, it was difficult for him to accept his position in the forward line
"He had Rooney, Welbeck and Hernandez in front of him, and they are all young men. The boy has a future, but if he wants to leave it is a different matter.
"I am easy about it if he stays – I would be happy with that – but if someone comes in and Dimitar wants to leave, we will assess it."
Manchester United News: Amazulu 0 Manchester United 1 Match Report & Video
The Manchester United DHL 2012 Tour got off to a winning start in Durban on Wednesday night, as Federico Macheda's first-half strike edged an entertaining affair against Amazulu FC.
Both sides created chances in an open encounter in which goalkeepers shone. United's Anders Lindegaard and Amazulu's Taupwa Kapini made a succession of superb saves. In the end, they were probably the only two men who were pleased the night featured just one goal.
Not that the Durban supporters left disappointed. The crowd were treated to some fabulous passing moves from both teams, a match played in generous spirit and a late cameo from summer signing Shinji Kagawa.
Fellow summer arrival Nick Powell didn't feature at all, although there were plenty of other new faces in the Reds' line-up. Frederic Veseli, Scott Wootton, Robbie Brady and Jesse Lingard all pulled on a senior shirt for the first time, with Marnick Vermijl, Tyler Blackett, Ryan Tunnicliffe and Davide Petrucci also claiming the honour when they came off the bench in the second half.
Played against the backdrop of celebrations for Nelson Mandela's 94th birthday in Durban's Moses Madhiba Stadium, the match started brightly. Javier Hernandez spurned a golden chance inside two minutes following fancy footwork and a stinging shot by Federico Macheda, while Paul Scholes thrilled fans with a series of clever passes.
Manchester United (4-3-3): Lindegaard; Veseli, Ferdinand, Wootton, Brady; Carrick, Scholes, Lingard; Hernandez, Berbatov, Macheda. Subs: Johnstone (g), Amos (g), Valencia, Anderson, Powell, Kagawa, Bebe, Vermijl, Blackett, Petrucci, Tunnicliffe.