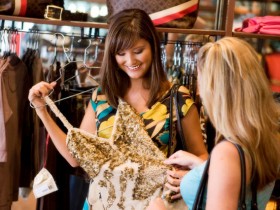 Consumers who skipped the Black Friday deluge of deep discounting haven't necessarily missed out on all the best deals of the holiday season.
But shoppers who hold out too long, thinking retailers will cave with major price cuts late in the game, may find themselves out of luck.
Retailers this year didn't fire all of their best shots on the traditional opening weekend after Thanksgiving. Electronics, apparel, department, warehouse and even grocery stores have a number of strategically planned promotions on tap from now until Christmas, retail companies and analysts say.
"Every weekend is going to be Black Friday weekend," says Marshall Cohen, chief industry analyst for retail consultant NPD Group.
But last-minute shoppers should take heed: If you see something you like and the price sounds good, get it because it might not be there later. Retailers want to avoid the panic-induced sales they had to institute last year to clear holiday merchandise so they are keeping much tighter reins on inventory.
As a result, consumers will see fewer sweaters and home goods on shelves and coats and pants on racks.