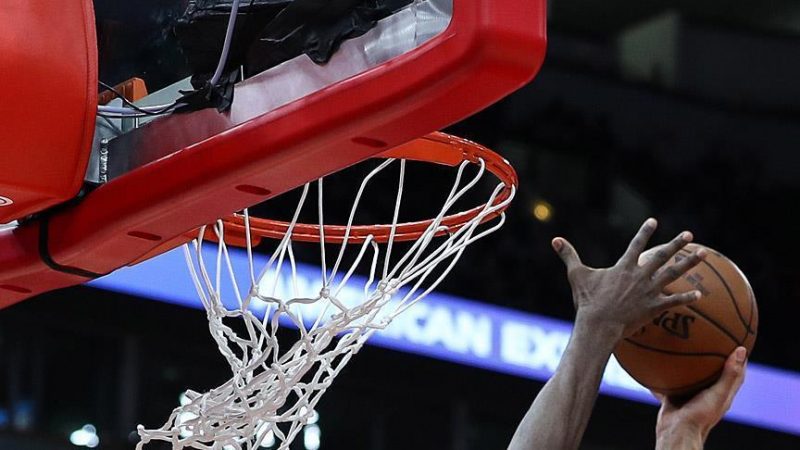 Toronto Raptors beat Utah Jazz 122-116 in the NBA on Tuesday evening as superstar Kawhi Leonard put up career-high 45 points.
Raptors secured their 4th straight win at home against the Jazz, as they improved to 28 wins and 11 losses in the season.
In the victory, Kawhi Leonard shot 16/22 from the floor, missing all of his 3pt attempts. He also scored 13 points from the free throw line.
For the Raptors, Pascal Siakam also scored 28 points and grabbed 10 rebounds.
Jae Crowder's career-high 30 points was not enough for the Jazz as they dropped to 18 wins and 20 losses.
In another match of the evening, Portland Trail Blazers defeated Sacramento Kings 113-108 in overtime.
Trail Blazers' center Jusuf Nurkic played a great all-around performance, as he filled up the stat sheet with 24 points, 23 rebounds, 7 assists, 5 blocks and 5 steals.
Damian Lillard scored 25 points, dished out 6 assists and grabbed 6 rebounds in the victory as well.
For the Kings, Buddy Hield's 27 points, Bogdan Bogdanovic's 19 points off the bench were not enough.
Here are the scores of Tuesday evening in the NBA:
Toronto Raptors – Utah Jazz: 122-116
Milwaukee Bucks – Detroit Pistons: 121-98
Denver Nuggets – New York Knicks: 115-108
Sacramento Kings – Portland Trail Blazers: 108-113 (overtime)
Los Angeles Clippers – Philadelphia 76ers: 113-119