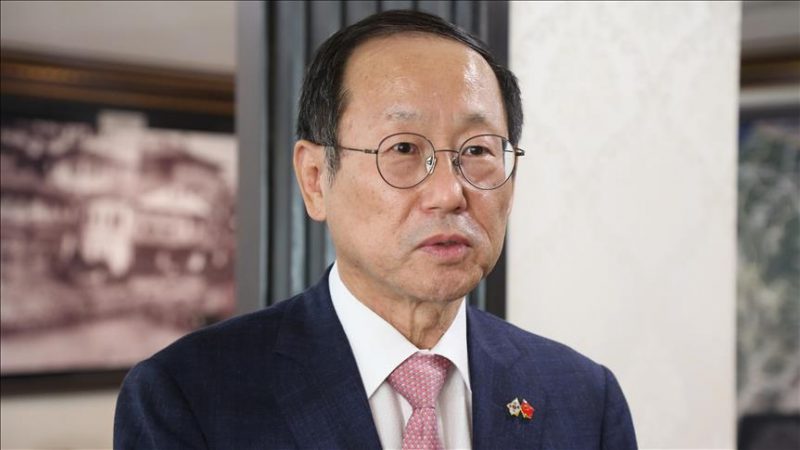 South Korea's ambassador to Turkey praised the Turkish nation during a visit to northeastern Artvin province Monday.
"I have come to express our gratitude to the Turkish nation as an ambassador. You fought for Korea's democracy. Koreans will never forget Turkey," Choi Hong-ghi said while meeting with Artvin Governor Omer Doganay in his office.
Turkey was the first country after the U.S. to answer the United Nations' call for military aid to South Korea after the North attacked in 1950.
Turkish forces served under the UN Command during the Korean War between 1950 and 1953, and 774 Turkish soldiers were martyred.
Doganay said he was pleased to welcome the ambassador and his delegation to Artvin.
Choi added that he wants to work hard to create new areas of cooperation between the two countries.
Earlier this year, Turkish President Recep Tayyip Erdogan agreed to boost relations with South Korea in numerous areas following a summit meeting with President Moon Jae-in in Seoul.
Erdogan's two-day trip made him Turkey's first leader to pay a state visit to the South since the countries upgraded bilateral relations to the level of a strategic partnership in 2012, a year before signing a free trade agreement.