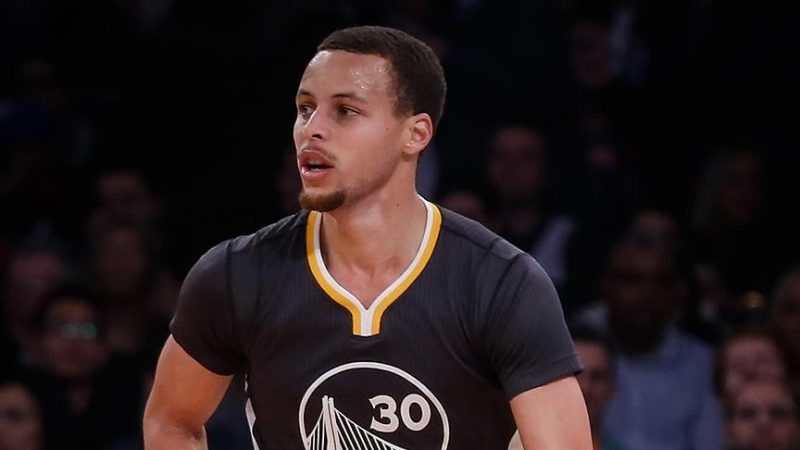 Stephen Curry's last-second layup lifted the Golden State Warriors over the Los Angeles Clippers in Sunday evening basketball action.
The NBA continued with 11 matches on Sunday as the Warriors managed to beat the Clippers to earn their 23rd victory of the season.
Curry scored 42 points, grabbed 6 rebounds, and made 6 three-pointers in the win, while Kevin Durant also added 35 points, 12 rebounds, and 5 assists.
The Warriors improved to 23 wins and 11 losses in the season, while the Clippers fell to 19 wins and 14 losses, the same record as the Los Angeles Lakers and the Portland Trail Blazers in the Western Conference.
In Portland, the Trail Blazers were able to beat the Dallas Mavericks 121-118 in overtime to grab their 19th victory.
Blazers superstar Damian Lillard scored 33 points, C.J. McCollum added 22 points, and Jusuf Nurkic played an all-around game with 10 points, 12 rebounds, and 6 assists.
For the Mavericks, rookie sensation Luka Doncic scored 23 points, grabbed 11 rebounds, and dished out 6 assists, including a buzzer-beater three-pointer with 0.6 seconds to go to send the game into overtime, but it was not enough.
Here are the scores for Sunday evening:
Detroit Pistons – Atlanta Hawks: 95-98
Indiana Pacers – Washington Wizards: 105-89
Boston Celtics – Charlotte Hornets: 119-103
Brooklyn Nets – Phoenix Suns: 111-103
Cleveland Cavaliers – Chicago Bulls: 92-112
Orlando Magic – Miami Heat: 91-115
Sacramento Kings – New Orleans Pelicans: 122-117
Oklahoma City Thunder – Minnesota Timberwolves: 112-114
Golden State Warriors – Los Angeles Clippers: 129-127
Portland Trail Blazers – Dallas Mavericks: 121-118
Los Angeles Lakers – Memphis Grizzlies: 99-107