The "crown jewels" under this name renamed the Gem Bra, allowed the original and model Candice Swanepoel at the "Victoria's Secret Fashion Show." Other highlights of the event: numerous winged mannequins, shipwrecked and a country singer in mysterious presentation.(Photos)

The "crown jewels"  under this name renamed the Gem Bra, allowed the original and model Candice Swanepoel at the "Victoria's Secret Fashion Show." Other highlights of the event: numerous winged mannequins, shipwrecked and a country singer in mysterious presentation.(Photos)
You have it a bit easy at Victoria's Secret, to be honest. While manufacturers of winter coats, turtleneck sweaters and similar outerwear rarely engage with their fashion shows a mass audience, all look very closely at the U.S. underwear label. Long and wide, even television reported on the annual presentation, a one-hour special on the show from Wednesday evening to early December run on CBS.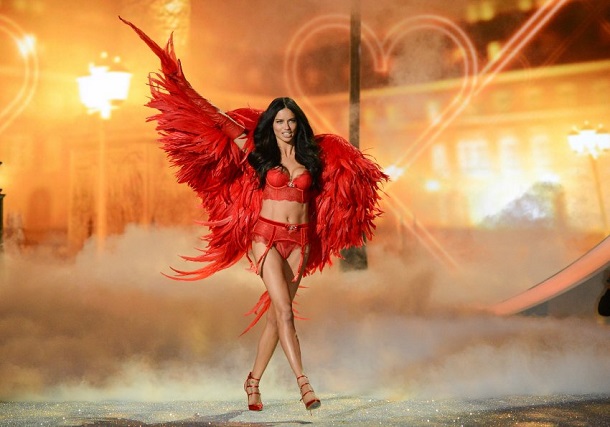 Now, it may be in the world's population already widespread interest in half-naked supermodels with swan wings, but as usual, Victoria's Secret was once again great pains to put its products in a spectacular manner. "Snow Angels", "British Invasion" (!) "Shipwrecked" and "Birds of Paradise" were called the subjects to which prominent mannequins were dressed at the show in New York's 69th Regiment Armory.
The icebreaker was like Candice Swanepoel: the opening of the show, the South African walked into the Run Bridge in a bra that operates under the discreet name "Crown Jewels". Lush studded with diamonds, rubies and sapphires, the piece cost around 10 million euros. The presentation of such "Fantasy Bras" at Victoria's Secret is now good tradition.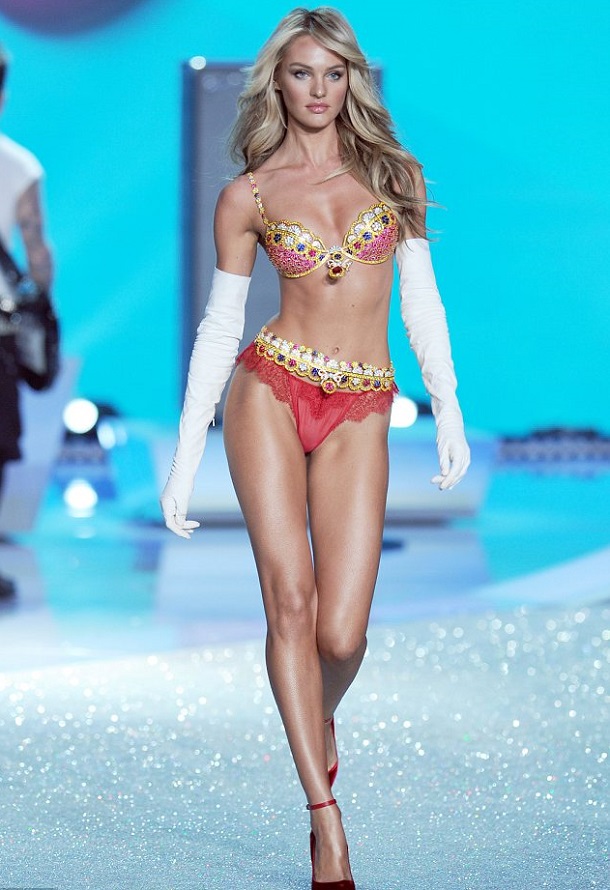 South African born Candice Swanepoel was the lucky model chosen to wear $10 million Royal Fantasy Bra and Belt at this year's Victoria's Secret Fashion Show.

But British beauty Cara Delevingne couldn't resist the chance to get up close and personal with the creation, designed by world-renowned jeweller, Mouawad, backstage at the show in New York on Wednesday.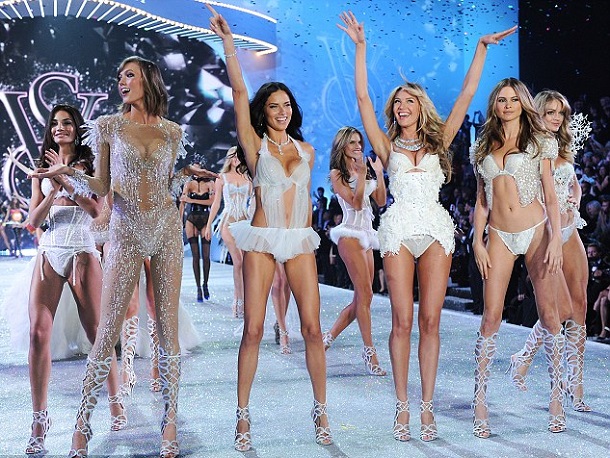 Cara, 21, posed behind the ensemble, which was on display on a mannequin,  with her fingers cheekily pointed to the nipple area of the bra. 
The bra – nicknamed 'The Royal' – is adorned with over 4,200 precious gems from around the world including rubies, diamonds, and yellow sapphires the bra. It also comes with matching pink frilly briefs and a gold belt, worn beautifully by Candice on the runway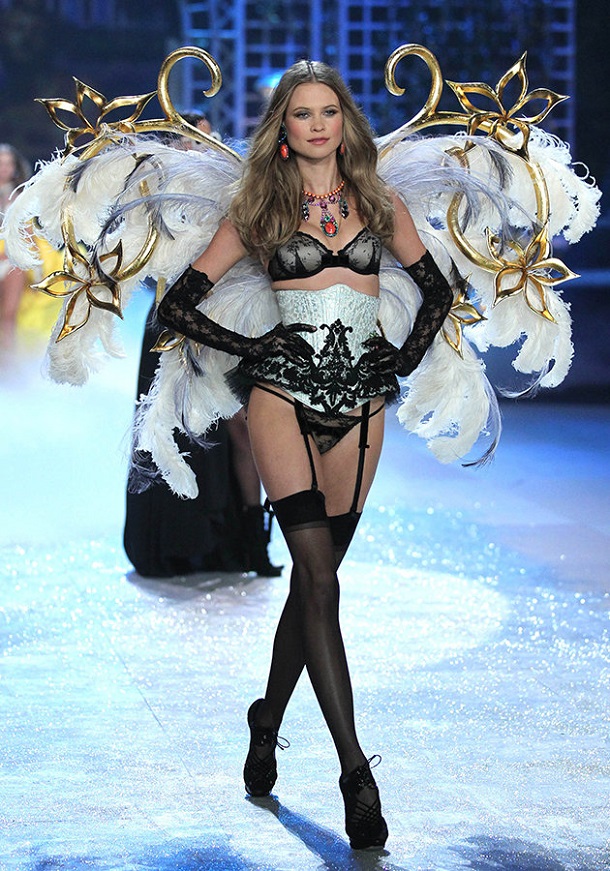 Also be seen on the catwalk: Underwear Models with yellow household gloves, underwear model in English football jerseys and country singer Taylor Swift (not in underwear, this enigmatic wrapped in a British flag). In the breathless audience trickled artificial snow.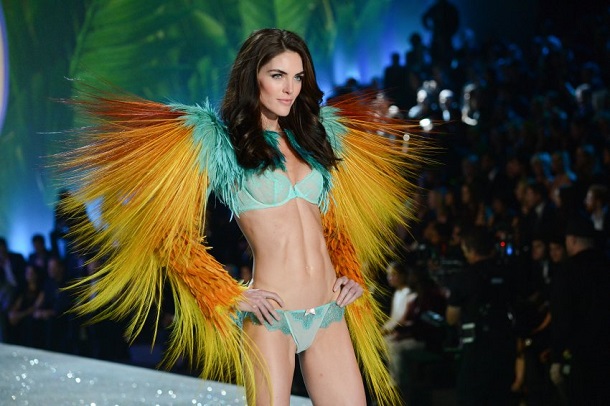 Victoria's Secret Fashion Show 2013 Video
[media id=982 width=610 height=340]