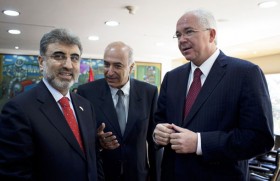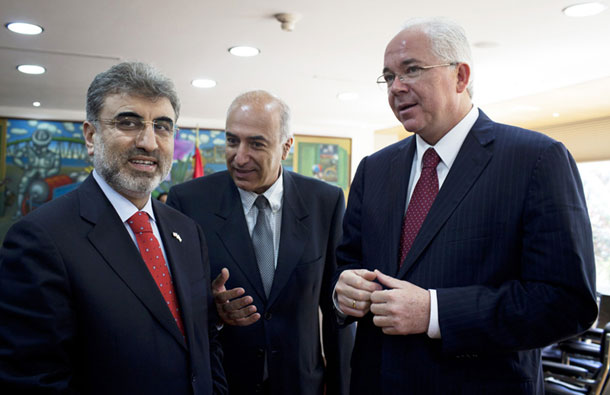 Venezuela which needs over 2 million residences, offered exchange oil for residences. / World News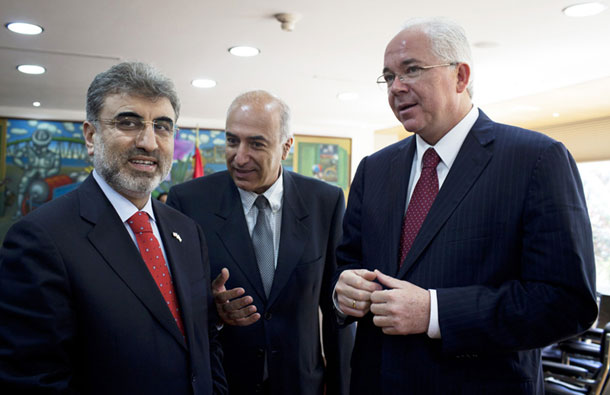 Venezuela which needs over 2 million residences, offered exchange oil for residences.  / World News
Minister of energy and natural resources of Turkey, Yıldız, had a meeting with minister of energy and oil of Venezuela, Ramirez. Mr. Ramirez says his country needs a lot residences and Turkey is a very successful country about construction sector. Mr. Ramirez says he offered to Mr. Yıldız oil and oil products to Turkey in exchange for Turkish constructing companies' works in his country.
Turkish minister of Energy, Mr. Yıldız says Turkey is the second constructer country after China in the world. Venezuela's residence needs can be covered by both TOKI and private constructing companies inTurkey.
VENEZUELA IS IMPORTANT ABOUT OIL PRODUCTS VARIETY
Mr. Yıldız emphasize to increasing oil prices around the world. He says they have negotiations with some countries about Turkey's oil needs and Venezuela is most important country about that subject.
I WILL FORWARD THE OFFER TO ERDOGAN
Mr Yıldız says he will forward Venezuela's offer to Prime Minister of Turkey Mr. Erdoğan and council of ministers. He says he believed that the results can be very good even with some small difficulties. Lowering the energy costs is very important for us at the moment.