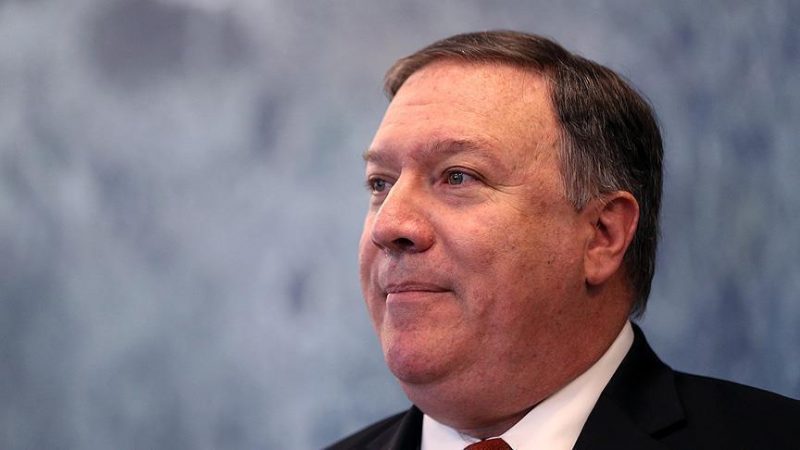 U.S. Secretary of State Mike Pompeo said Wednesday he has invited his North Korean counterpart to meet with him next week in New York.
The meeting with Ri Yong Ho would take place as global leaders convene at the UN's New York headquarters for the annual General Assembly.
Pompeo said in a statement the U.S. has invited North Korean representatives to meet with the U.S.'s special envoy for North Korea, Stephen Biegun, in Vienna "at the earliest opportunity."
"This will mark the beginning of negotiations to transform U.S.-DPRK relations through the process of rapid denuclearization of North Korea, to be completed by January 2021, as committed by Chairman Kim [Jong-un], and to construct a lasting and stable peace regime on the Korean Peninsula," Pompeo said, using an acronym for North Korea.
Kim vowed to take specific denuclearization steps Wednesday during a summit in Pyongyang with South Korean President Moon Jae-in.
After criticisms the North had not agreed to a clear denuclearization plan during earlier summits with Moon and U.S. President Donald Trump, the South Korean leader said the Koreas have now discussed "denuclearization steps for the first time."
"The North has agreed to permanently shut down its Dongchang-ri missile engine testing facility and missile launch pad under the participation of experts from related countries," Moon said in comments carried by local news agency Yonhap.
Kim added that their agreement will improve inter-Korean ties and "bring closer the era of peace and prosperity."
He again urged corresponding actions by the U.S., offering to permanently shut down North Korea's Yongbyon nuclear facility in return.
Reacting to the apparent breakthroughs, U.S. President Donald Trump hailed "tremendous progress" in talks with the North.
But when asked about potential reciprocal measures, Trump said, "We'll see what he's [Kim's] looking at. We'll see. But in the meantime, we're talking. It's very calm. He's calm. I'm calm. So we'll see what happens. Okay?"