Sage Moonblood Stallone, the son of Sylvester Stallone and star of Rocky 5, has been found dead in his Hollywood apartment after a suspected overdose of pills.
The 36-year-old acted alongside his father in two movies during the 1990s, making his debut as Rocky Balboa's son in classic boxing film Rocky 5.
Stallone had since been trying to carve a career as a filmmaker, making his directorial debut with short film Vic – for which he received the Best New Filmmaker award at the 2006 Boston Film Festival.
Celebrity website TMZ and the New York Post reported that Sage died from an overdose, claiming pills were found at his LA home but that it was unclear whether his death was suicide or accidental.
Referring the case to the city coroner's office, the Los Angeles police department said there was no suspicion of criminal activity or foul play.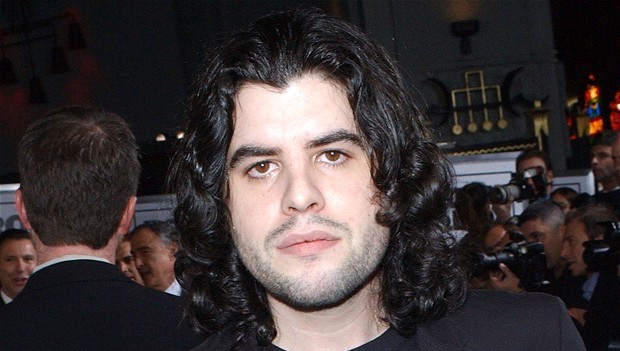 Sylvester Stallone has returned to LA from San Diego following the news, having been promoting his new action film The Expendables 2 at the annual ComicCon convention.
'Sylvester Stallone is devastated and grief-stricken over the sudden loss of his son Sage Stallone,' said a representative for the actor.
'His compassion and thoughts are with Sage's mother, Sasha. Sage was a very talented and wonderful young man. His loss will be felt forever.'
A lawyer for the deceased said there was no indication that Sage Stallone had been depressed prior to his death.
George Braunstein said: 'It's a tragedy. He was a young, talented extremely good filmmaker and a lovely person.
'We don't know any of the details but it must have been some sort of tragic accident. He was full of life and working on projects.
'He wasn't at all depressed or anything like that.'