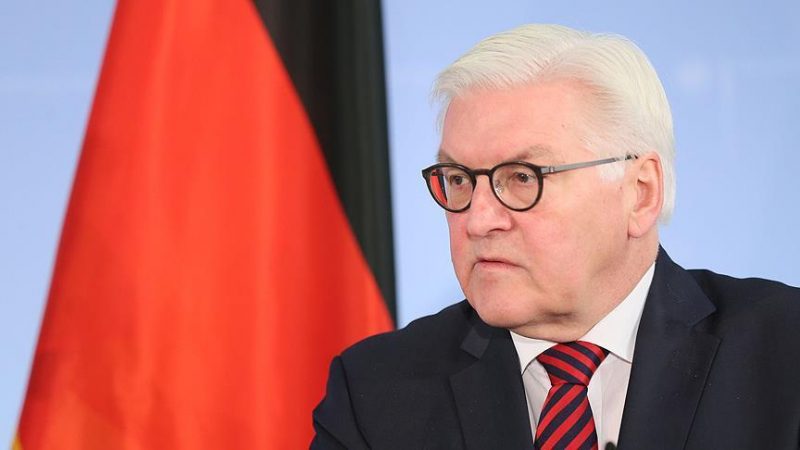 Former foreign minister Frank-Walter Steinmeier, a leading Social Democrat, wins Sunday's election
Former foreign minister Frank-Walter Steinmeier, a leading Social Democrat, wins Sunday's election
Frank-Walter Steinmeier, a popular Social Democrat politician, was elected Germany's new president by an overwhelming majority Sunday.
The 61-year-old politician, who served as foreign minister from 2013 until last January, managed to secure a majority in the first vote by the Federal Convention, and became Germany's twelfth president.
According to Anadolu Agency, Steinmeier got 931 out of 1239 valid votes cast by the members of the Federal Assembly, which is made up of 630 federal lawmakers and an equal number of delegates from 16 states.
His closest rival, Christoph Butterwegge, who was nominated by the main opposition Left Party (Die Linke) got only 180 votes.
Steinmeier was named the joint candidate of Chancellor Angela Merkel's Christian Democrat bloc and their coalition partner Social Democratic Party (SPD).
Opposition parties, The Greens and the Free Democratic Party (FDP), also backed Steinmeier as the country's next president.
In his address to the Federal Convention after the vote, Steinmeier promised to work to gain the confidence of all, including those who did not vote for him.
"We live in turbulent times. Many people in our country feel insecure. I take these concerns seriously," he said, referring to widespread public discontent in Germany due to the refugee crisis and fear of terrorist attacks.
He underlined Germany's responsibility in addressing international challenges and said the democratic success of Germany was a source of hope for many people around the world who are struggling for democracy and human rights.
"Our country has become an anchor for hope for many in the world. We inspire courage in others not because everything is good in our country, but because we have demonstrated that things can become better, that we can achieve peace after war, that we can achieve reconciliation after a period of division," he said.
Steinmeier will assume office on Mar. 18. The incumbent president, 77-year-old Joachim Gauck, had decided not to run for a second term, due to his advanced age.