Van Persie Demands to Be Man Utd's Top Earner He is ready sign with Manchester United
With Manchester United currently embroiled in the race to sign Arsenal's wantaway striker Robin van Persie, a report by John Richardson in the British newspaper The Express on Sunday revealed that, were a move to take place, the Dutchman would demand a wage packet similar in size to United's current top earner, Wayne Rooney.
Rooney is currently on a salary believed to be close to £220,000 a week and is one of the Premier League's best paid players as a consequence.
In a bid to have Van Persie stay at the club, Arsenal boss Arsene Wenger had earlier this year offered the striker a three-year, £130,000 a week contract, with a £5 million signing bonus attached to sweeten the deal.
But the offer was rejected, the player believing he could earn almost £100,000 a week more at another club.
Greed is believed by many to be the primary motivation for van Persie wanting to leave North London this summer.
Whether or not United manager Sir Alex Ferguson would be willing to sanction such an expensive move, though, is another question.
After all, having to pay Van Persie such a high salary would increase the net cost of the transfer by quite a significant amount, also taking into account the lack of sell-on worth in a potential deal considering the player's age.
Manchester United Insane to Offer RVP £220,000 Per Week.Thats mean get ready for Van Persie beacuse hew start play Old Trafford soon.
Manchester United News: Paul Scholes Believes Kagawa will give Manchester United the edge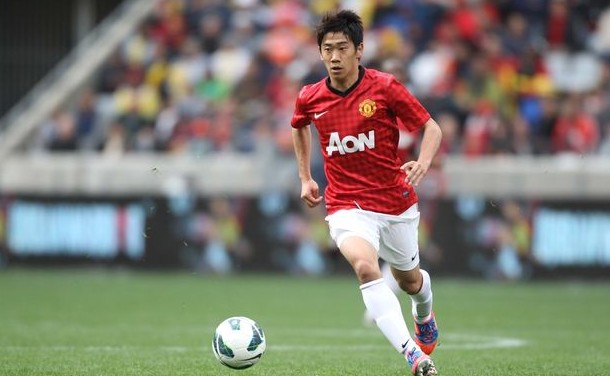 The former England national team playmaker has come out and admitted that Manchester United will get the edge due to Shinji Kagawa's addition to their ranks in the current summer transfer window from Borussia Dortmund…
Scholes has said that Kagawa's arrival at Manchester United will give them the edge in next season's Premier League title race against the likes of Chelsea and Manchester City. United tried their best to win the league title last season but they were denied their trophy on the very last day of the season when the Red Devils won against Sunderland but Queens Park Rangers failed to take any points from their encounter against Manchester City.
City scored two last minute goals to take all three points and thus the Citizens won their first league title in over 44 years. The Red Devils ended the season level on points with Manchester City but the league title was lost due to an inferior goal difference, something that might be improved upon next season due to Kagawa's arrival.
The Japanese trequartista is known to play behind the front two strikers and his movement is spectacular which allows him to create goal scoring opportunities. Scholes was retired from football until last January when he made a comeback at Manchester United and since then he has hit the ground running and contributed immensely to the Red Devils' squad.
The Manchester United's midfielder said, "He [Kagawa] looks brilliant. I've only been in training with him for a couple of weeks but he's very good technically and you can see the talent he's got already. He's had a couple of great years at Dortmund and I think he has been player of the year in Germany."
He added, "He will bring goals to the team, whether he's scoring them or making them. He's got great movement and is very clever in the runs he makes. It's difficult to say which foot is his best. He's equal with right and left."
Sir Alex Ferguson will hope that Kagawa will bring a creative factor to United's midfield which has been their weakest link over the past three seasons ever since Cristiano Ronaldo's departure from Old Trafford.
Watch Kagawa skills