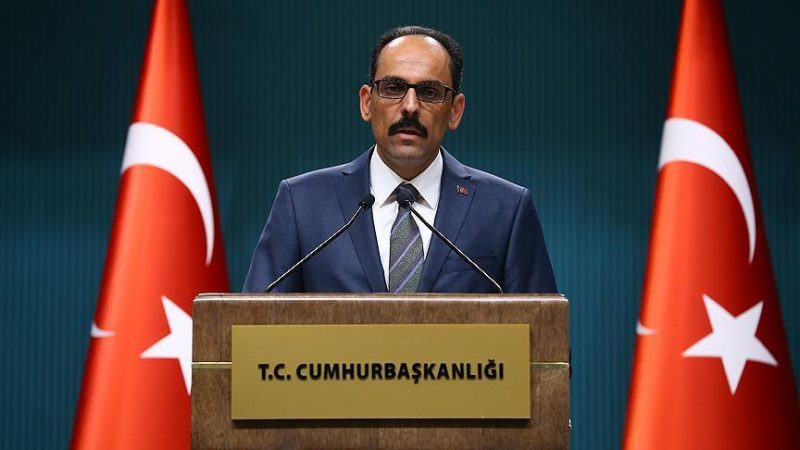 Turkey's presidential spokesman on Monday reacted to the U.S. embassy's planned move from Tel Aviv to Jerusalem.
"Palestine is not alone. Jerusalem is not alone. Occupation will end and truth and justice will prevail," Ibrahim Kalin wrote on his official Twitter account.
Tweeting in English, Kalin also used "#Nakba70" hashtag on his post.
The U.S. intends to officially relocate its embassy from Tel Aviv to Jerusalem on Monday to coincide with the 70th anniversary of Israel's establishment in 1948 — an event Palestinians refer to as the "Nakba" or the "The Catastrophe".
Trump sparked international outcry last December when he unilaterally recognized Jerusalem as Israel's capital and vowed to relocate Washington's embassy to the city.
Jerusalem remains at the heart of the Palestine-Israel conflict, with Palestinians seeking East Jerusalem — occupied by Israel since 1967 — as the capital of an independent Palestinian state.