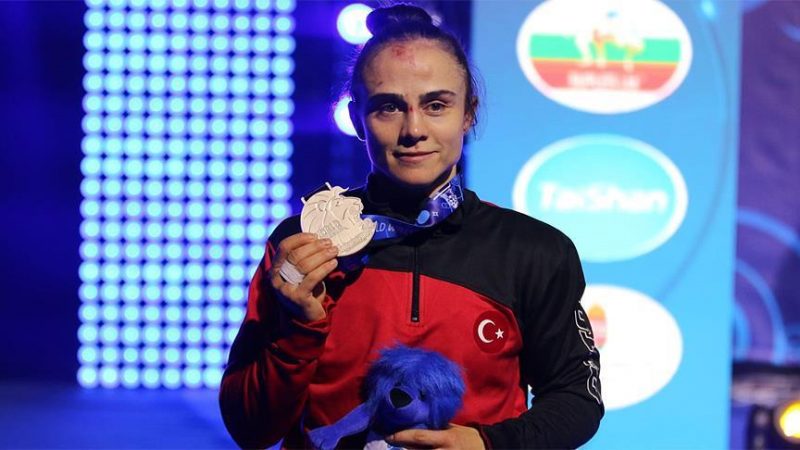 Turkish wrestler Elif Jale Yesilirmak on Tuesday won a silver medal at the World Wrestling Championship held in Budapest, Hungary.
Competing in women's 59-kilogram category, Yesilirmak played against her Japanese rival Risako Kawai on the fourth day of the tournament.
She was defeated by Kawai 8-0 in the final match.
In May, she won the gold medal at the European Championships of United World Wrestling in Kaspiysk in Russia's northern Caucasus Republic of Dagestan.
Yesilirmak, who had been away for two years because of an injury, said she aims for a gold medal in the Olympics.
"So, it was very important for me to get second place in this tournament," she said.
Yesilirmak had beaten Canadian Lindo Morais 5-3 in the first round, Mexican Alejandra Romero Bonilla 3-0 in the quarter final and Mongolian Shoovdor Baatarjav 11-1 in the semi final.