Manchester United manager Sir Alex Ferguson has still not given up hope of signing the 29-year-old Dutchman in a cut-price deal.
This news means Manchester United and Manchester City are most probably facing off in order to win the rights of the world class striker. Both clubs have already shown their intent to sign in Robin van Persie. Therefore, it's just a matter of time before The Flying Dutchman puts pen to paper with one the two clubs.
The 28-year-old Netherlands international is currently making around £100,000 per week with Arsenal. If Robin van Persie signs in for Manchester United  he would be making as much as £250,000 per week. Robin van Persie claims he will join any club which is in contention to win silverware. However, the monetary factor is also playing a huge factor in his transfer move.
Robin van Persie is edging towards a move to Manchester United  because the Red Devils  are the hot favorites to win the English Premier League title next season. Manchester United  also appears to be a strong competitor for Champions League trophy next season. If the former Feyenoord striker is looking for houses in Manchester then chances are Robin van Persie will decide to team up with the Rising Blue Moon.
Arsenal manager Arsene Wenger is desperate to re-sign Robin van Persie. The Dutchman leveled Alan Shearer's record for the most goals scored in a calendar year last year and won the Golden Boot in the English Premier League last season.
Robin van Persie has been in magnificent form for Arsenal during the last couple of seasons. Last season, Robin van Persie scored 37 goals and provided 15 assists in 48 games.
Sources have revealed that Robin van Persie has already packed his bags and is planning to move away from the Emirates as soon as possible. Losing Robin van Persie could bear heavy on Arsenal after all he became a one man army to rejuvenate Arsenal into the Top 3 of English Premier League last season.
Manchester United Transfer News: Dimitar Berbatov took to Facebook last night to publically announce his desire to quit Old Trafford this summer.
The Red Devils' record signing, who was brought in from Tottenham Hotspur for £30.75 million four years ago, claims he is now available for a cut-price £5 million.
Berbatov's contract expired at the end of last season but United took out an extra option on his contract, extending his stay in Manchester for another year rather than lose him for a free this summer. Although Sir. Alex Ferguson does want Berbatov off the books and unofficially, the 31-year-old striker is basically transfer listed and available for others.
Berbatov, who will depart to South Africa and China on a pre-season tour this morning (and clearly he doesn't want to go, which probably fuelled this facebook rant last night) said he really hopes he can find a new club soon;
"The truth is I love this club, but I am not going to be useful to anyone if I am not playing, And I want to play, I want to help.
"But for unknown reasons it's not going to happen or my chances will be limited, so it's better for everyone if we say goodbye.
"If not, I am professional and I will keep doing everything I can to help my team whenever I have the opportunity to do so."
Manchester United Trasnfer News: Leighton Baines £10 Million Bid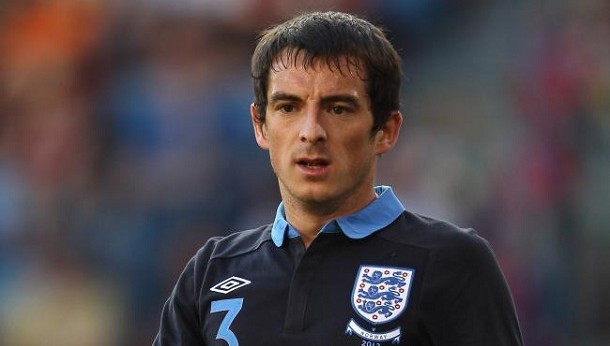 It has been one of the longest projected transfers of the summer but Manchester United are finally ready to offer £10 million for Everton and England left-back Leighton Baines.
Red Devils will make the formal bid for the 27-year-old, who has been one of their main transfer targets all summer, when Chief Executive David Gill returns from holiday in America. This is expected to be this week.
Although United's bid will actually come in £5 million under Everton's £15 million valuation, the offer is expected to be a final one from the Old Trafford board and because of Everton's financial woes, Sir. Alex Ferguson is confident of landing his man.
Baines has three years still to run on his current contract at Goodison Park but feels at his age, it is the only change he is going to get to move to one of the Premier League's top clubs and play in the Champions League and challenge for trophies.