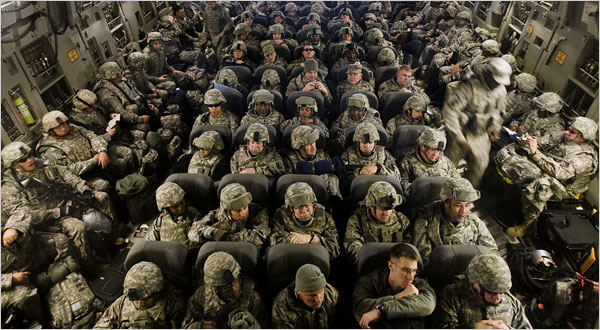 United States of America is engaged in secret negotiations for some of its allegedly departing troops to stay located in Iraq.
An Iraqi newspaper informed governmental anonymous sources who assured that the Iraqi delegation to the negotiations is led by people close to Prime Minister Nuri al Maliki and among them there are politicians, advisors and military experts.
The government announced that they will negotiate in Washington that a part of the 48,000 US soldiers in Iraq will stay there after 2011. Al Alam ratified the possibility, citing that an undetermined number of US military trainers will remain after the troops left. The two parties have not reached a final agreement on the number of trainers or the places where they will be deployed, noted a government source.
Us Troops to stay in Iraq : Us policy in Iraq
According to the newspaper, negotiations are based on a report presented by Iraqi security force chiefs to argue the need the Iraqi army has in all foelds for such instructors.
US Defense Secretary Leon Panetta informed recently has been made in talks with Baghdad on maintaining some U.S. military presence in Iraq after the end-of-year deadline for withdrawing American forces. The Iraqis had finally agreed they wanted U.S. trainers to remain there and were now negotiating the details of the future U.S. presence in Iraq.
Us military to stay and train Iraq
Iraq President Jalal Talibani had a meeting last week in which key Iraqi leaders had decided to request negotiations on "what a training presence by would look like." Ali al-Moussawi, an adviser to Iraqi Prime Minister Nuri al-Maliki, stated here were no talks about extending the date for withdrawing U.S. troops beyond the end of the year, but negotiations were ongoing about whether U.S. military trainers would stay in Iraq. He said no decision had been made yet.
U.S. officials have repeatedly pressed Iraq government  to decide soon whether they want to keep any U.S. troops in Iraq. The sides would have to reach an agreement to enable some U.S. forces to remain in Iraq after the year-end deadline for instructorial purposes.
[adrotate banner="34″]