A man stood the alone in silence all night in Taksim Square people call him Standing Man, and the last 20 days the government's  to the pressure on the police has quietly harsh response.
A Turkish man has staged an eight-hour silent vigil in Istanbul's Taksim Square, the scene of violent clashes between police and anti-government protesters in recent weeks, inspiring hundreds of others to follow his lead.
Erdem Gunduz said he wanted to take a stand against police stopping demonstrations near the square, the Dogan news agency reported.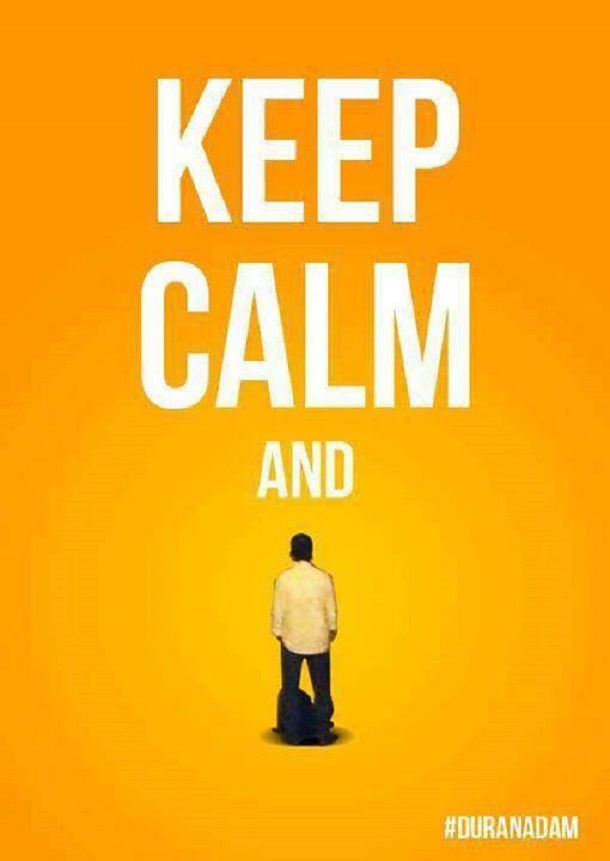 He stood silently, facing the Ataturk Cultural Centre which was draped in Turkish flags and a portrait of Turkey's founder Mustafa Kemal Ataturk, from 6pm on Monday.
By 2am on Tuesday, when the police moved in, about 300 people had joined him. Ten people, who refused to be moved on by police, were detained.
Gunduz, swiftly dubbed "standing man" on social media in Turkey, inspired similar protests elsewhere in Istanbul, as well as in the capital, Ankara, and the city of Izmir on the Aegean coast.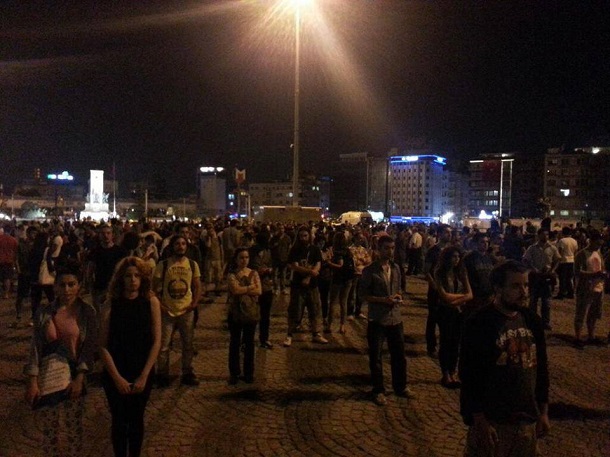 The silent protests were in stark contrast to demonstrations at the weekend, which saw some of the fiercest clashes so far when police fired teargas and water cannons to clear thousands from Taksim Square.
Police are unsure how they should behave. Is this a demonstration? The Erdogan has long been banned in Taksim Square.
Anyone who still protest there now will be treated as a terrorist, has announced his government. But the people are silent.They demand nothing.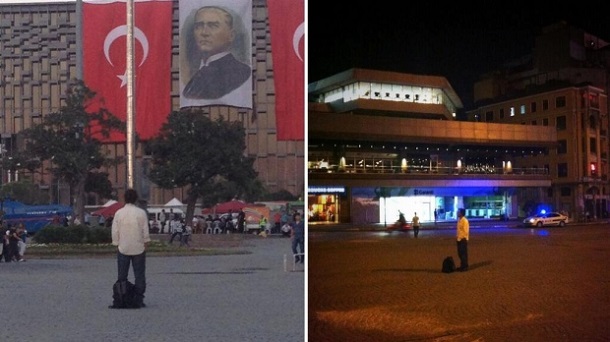 Not the end of the demolition work in Gezi Park. Not the resignation of her despotic prime minister. Finally, the police will detain people nonetheless.
The protest against the government continues. Protesters continue to try to get to the Taksim Square, but were prevented by the police.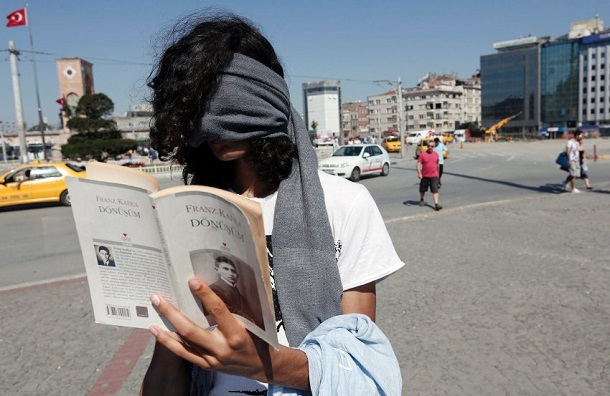 In Istanbul, people close together in spontaneous demonstration.
What began in May as a protest by environmentalists upset over plans to build on a park adjoining Taksim Square has grown into a movement against the prime minister, Recep Tayyip Erdoğan, presenting the greatest public challenge to his 10-year leadership.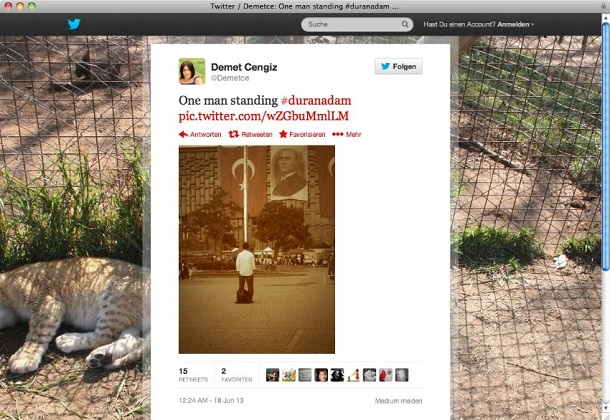 Standing Man silent Protest Video
[media id=907 width=610 height=340] [adrotate banner="64″]