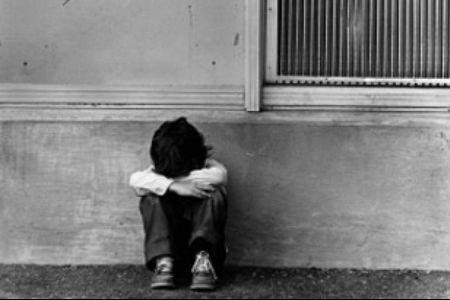 In yet another bad news for social activists and workers, the child abuse in orphanages is on rise in India.
New Delhi, March 2/Nationalturk -: The child abuse in orphanages is on rise in India, which is already grappling with increase in cases of sexual assaults on women.
According India's National Commission for Protection of Child Rights (NCPCR), the child abuse in orphanages is on rise. "The nature of alleged child abuse includes rape, molestation, torture and mental abuse," it said.
As per NCPCR, 18 cases of child abuse in orphanages were reported in 2009-10. "The cases rose to 25 in 2010-11. At least 18 cases of child abuse in orphanages have been reported in 2012-13 (till February)".
In May 2012, a team from NCPCR had inspected a children's shelter just outside New Delhi (Indian capital) and uncovered what their report described as a "reign of terror."
The report detailed allegations of sexual molestation by staff members, regular beatings and psychological abuse.
The shelter was closed down and seven people subsequently arrested, including the owner and her son-in-law.
Indian has poor record of investigating child abuse cases
India has a poor record of investigating and sentencing those implicated in child abuse cases.
The most high-profile verdict saw two British men sentenced to six years in jail in March 2011—10 years after charges were first filed—for abusing several young boys at a children's shelter they ran in Mumbai.
According to Human Rights Watch (HRW) report, the sexual abuse of children is widespread in India. Furthermore, it found the Indian government was not doing enough to safeguard the rights of children. HRW also reported that child sex abuse victims in the country are often "mistreated" and "humiliated" by government officials if they chose to seek help.
The study claimed that most child abuse cases go unreported in India because in many cases children are abused close to home – either at home, school, in their neighborhood, or at orphanages.
Write your comments and thoughts below
Faiz Ahmad / NationalTurk India  News
[adrotate banner="46″]