This is my second article regarding the Mesut Özil syndrome which is why I wrote 2 at the end
In my first article what I was trying to say was that, what happened to Mesut will be the breaking point for other Turkish origin players living in Germany.
I still believe that this will happen.
Now, our players in Germany are no longer unappreciated; Mesut in a way has turned the tides around.
Now let's come to what is happening in the present time, the emotional thoughts regarding being Turkish.
The important thing is to make the write points so that we can see the bigger picture.
Firstly; the Mesut Özil case is the result of Fatih Terim's management.
Mesut's family asking for a guarantee from Terim that their son will play in games had already finished the time period of Mesut playing for Turkey before it even started.
But why did Mesut's family want a guarantee?
Fatih Terim
They had the example of Nuri Şahin and periods after that in Euro 2008 where Turkish footballers playing in Germany were eliminated from the first eleven.
Nuri Şahin, at the age of 18 was regarded as one of Europe's starlets and had even gotten interest from Chelsea, but was called to the Turkish National side for a friendly match and never played for the senior Turkish national side again.
Nuri was sent to the under-21 side and this had greatly upset the player.
This was a good example for the Özil family.
The irony is that even though he is still regarded as a star at the Bundesliga, he is still played at the under-21 level at the Turkish National side.
2008 was a nightmare…
Other then Hamit, no other player from Germany was included in the National side.
While top class Turkish players were out in the open, why wouldn't Özil's family want a guarantee and even be afraid.
It is not easy to produce a star player in the world arena…
The footballer's sportive and social responsibilities must be taken care of.
His family must try and reduce the pressure on the player.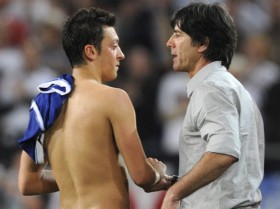 Just like what Löw did for Mesut.
Just like giving Serdar Taşçı the captaincy while he was playing for the German National side.
So what did we do for Nuri Şahin which we could do for Mesut.
I am sure that should Mesut have chosen Turkey, he would have also been in the under-21 side.
Oğuz would have also continued with the same action and sent Mesut beside Nuri so that they can watch the game rather then play.
There is also another reason which proves Mesut made the correct choice.
Every player would want to play in the World Cup.
Every player would want to be on display as world class.
Our National side after years was able to participate in the 2002 World Cup and came third.
After…
We still cannot go through the group stages.
What about Germany!..
They are in all the World Cup's
And all the players are on display.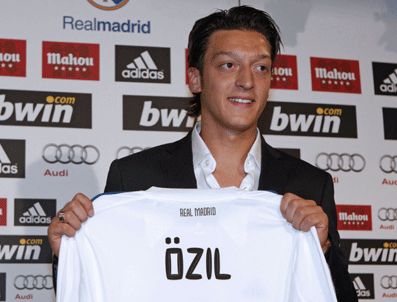 Mourinho brought Mesut to Real under these circumstances.
In 2008 we were very successful, but no one was able to get anywhere?
The truth is, footballers should try to go to Europe, and they should still try.
We can see what happened to Arda Turan… (When he was regarded as one of Europe's important talents)
And here we have Mehmet Topal…
Who has been playing for Valencia with great success.
But still Oğuz Çetin did not want Topal, he was not good enough for the National side!..
We are at a position where we should be proud of Mesut.
For him to be the most important factor for us,
As a footballer,
And for the quality he is at Real Madrid.
Müslüm Gülhan
Head of Sports Department
Haliç University
manager of the Haliç University football team which are the University European Champions.
Write your comments and thoughts below.