Polish coffin company Lindner boosted sales by preparing sexy calendar 2014 , After the death of eroticism. (Photos)
Polish coffin maker company Lindner has produced the saucy snaps to breathe new life into the corpse container business.
Twelve different models have been pictured with coffins for the firm's 2014 calendar.
As you can see, the chests on show are extremely well put together – and the coffins don't look bad either!
A spokesman for Lindner said: "For this calendar we came back to nature, which we express with perfect harmony between Lindner coffins and natural wood, blue sea, red flowers, green fields and beauty of the female body."
But not everyone is as enthusiastic about the steamy marketing strategy.
The erotic calendars, which Lindner has been making for the past four years, have incurred the wrath of Catholics in Poland.
They insist they should be stopped because they blur the line between sex and death.
When it comes to advertising, we can't fully agree with the saying that "sex sells", but we can't deny the fact that a touch of sex appeal in commercials do have an effect in attracting the glances of many. Advertising and packaging featuring alluring ladies have been around since the 19th century, and have on many occasions sparked controversy, deliberately or not.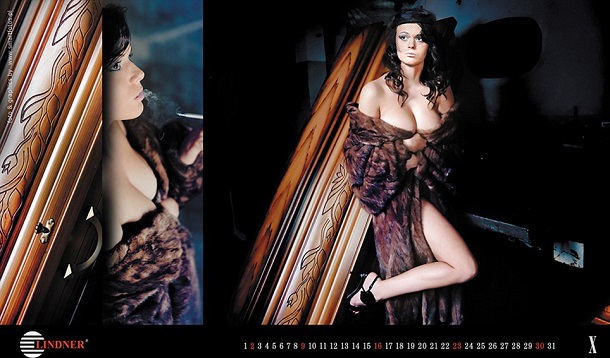 We've seen girls in skimpy outfits modeling for cars, sexy starlets promoting anything from perfume to apparel to even burgers. Just when we thought that such means of provocative advertising can no longer surprise us, some marketing geniuses from Poland gave us the kiss of death with their calendar featuring voluptuous beauties posing with coffins.
The Polish coffin maker, Lindner, has been running this bold marketing stunt since 2010, in attempt to lighten up the dead-serious attitude people have towards caskets, and at the same time, showcase some of their fine wood craft. Beautiful wood with beautiful women, not a very far-fetched idea, is it?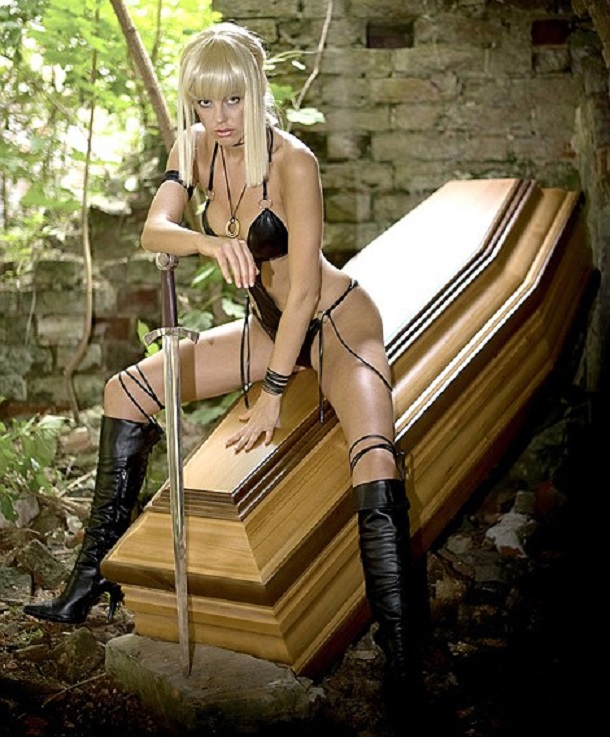 Unsurprisingly, the racy calendar was deemed inappropriate by religious communities in the country, standing firm that death and sex should not be placed together. With all due respect, we believe that death should be treated with solemnity regardless of religion, but to the guys at Lindner, the coffins are products that they put time and effort into completing. They're facing the solemn boxes every day, it's no wonder why they thought of sprucing up the image of their products.
The church said the calendars were 'inappropriate' but Zbigniew Lindner, the firm's owner, defended them.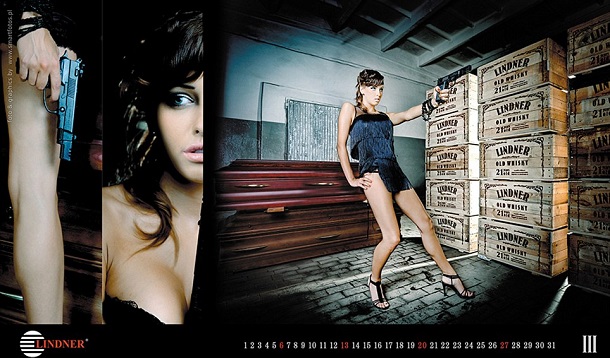 'My son had the idea of creating the company's calendar so that we could show something half-serious, colorful, beautiful; the beauty of Polish girls and the beauty of our coffins,' he said.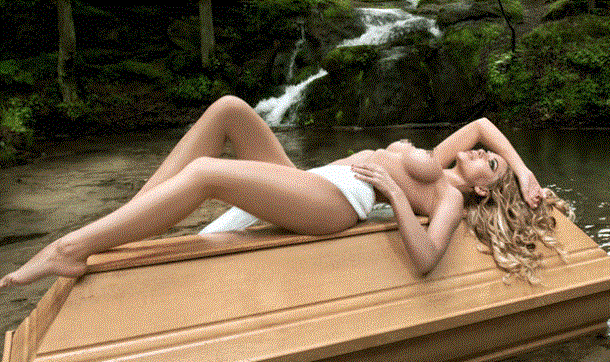 'So much work goes into our coffins that are only seen for a few moments at the funeral. We wanted to show that a coffin shouldn't be a sacred object – it's furniture, it's the last bed you'll ever sleep in. It isn't a religious symbol. Its a product. Why are people afraid of coffins and not of business suits, cosmetics or jewelry?'
Lindner, the largest producer of coffins in Poland, instigated this bold marketing stunt in 2010 in attempt to lighten up the 'serious attitude' towards caskets while showcasing their wood craft.
The coffin-making firm donates 100 per cent sales revenue from their racy calendars to charity and give away a free coffin-shaped pendant with each purchase.
Watch Lindner Coffin Calendar Sexy Photoshot Video