Many want to be there 13 sexy flight attendants have done it: They decorate a leaf in the new Ryanair Charity Calendar 2014 of course without uniform. On a shoot in Crete, the girls kept only the bikini.
The ever-classy airline Ryanair has once again released its annual charity calendar, featuring (what else?) bikini-clad hostesses (why change a good thing is their thinking, it seems).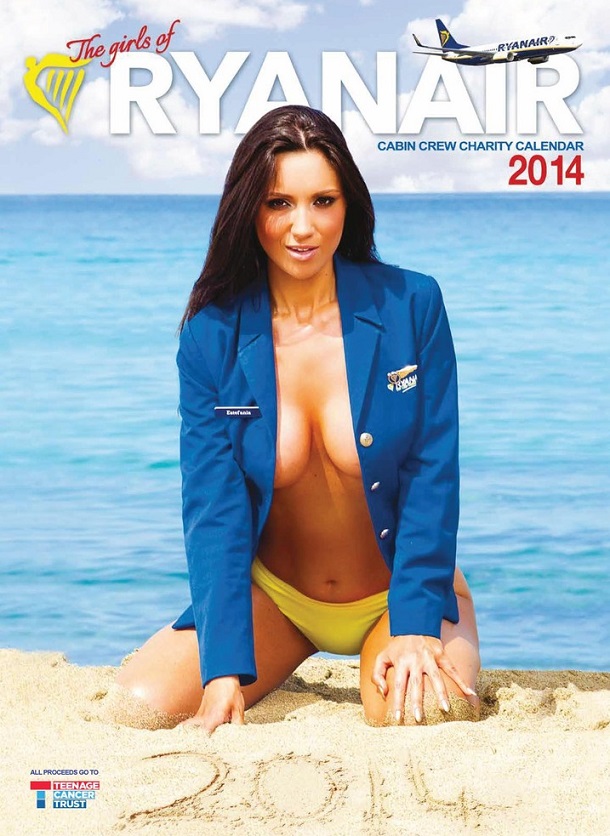 He is popular year by year, the Ryanair Cabin Crew Charity Calendar. Countless flight attendants of the Irish low-cost airline would love to bright drawn, but only 13 made ​​it. On the beach of Chania, Crete, they showed from one side to get the passengers rarely seen: in skimpy bikinis or scantily covered breasts.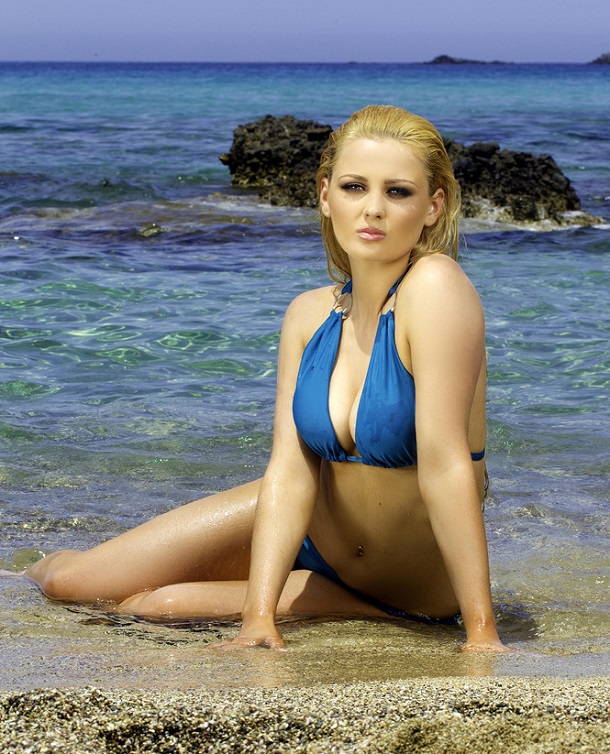 And not just for the fun of Freud ': The calendars are sold for ten euros onboard Ryanair machines and over the Internet. The total proceeds goes this year to the UK charity Teenage Cancer Foundation, which works to improve the quality of life and survival of young people with cancer 13 to 24 years.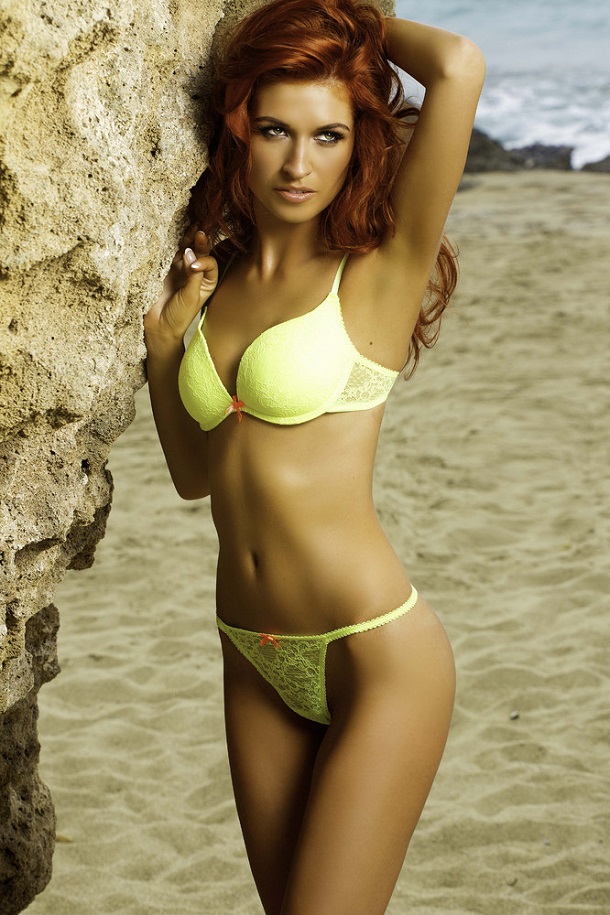 The Irish airline hopes to proceeds of € 100,000. The total proceeds of the Charity since the start of the 2008 calendar would then grow to over 700,000 euros.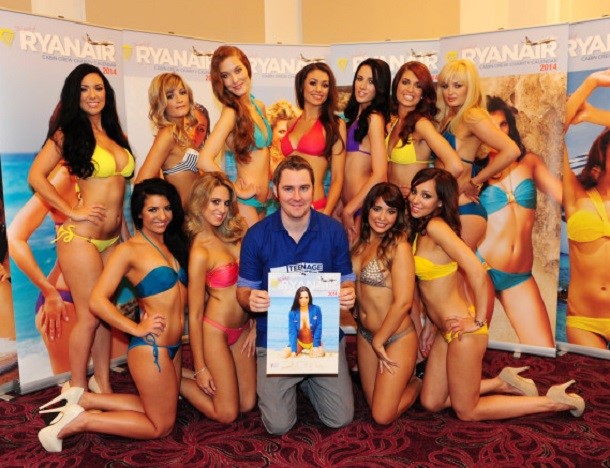 How sexy the calendar is down this year, we show in the gallery. A making-of video also shows how much fun the shoot must have done. All aboard? Then buckle up and stand out!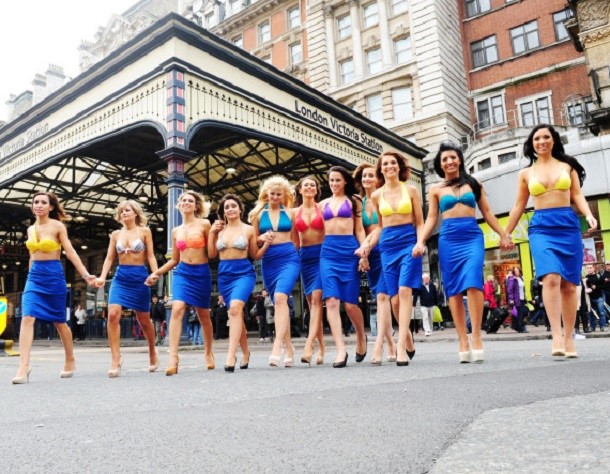 While the calendar is for a good cause, we're not exactly sure this jives with the family friendly image.
Ryanair Sexy Stewardess 2014 Calendar Shot Video