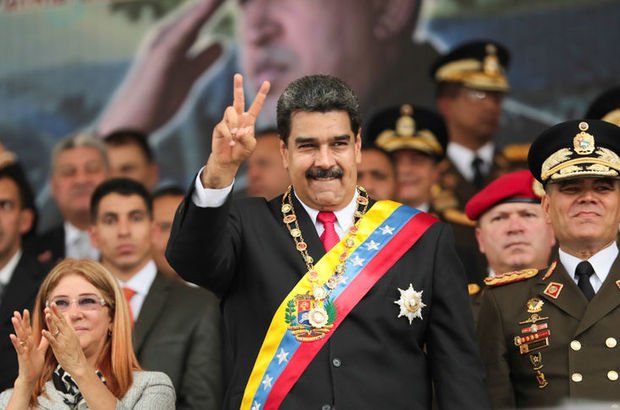 Venezuelan foreign minister on Sunday denounced the U.S. government following reports of alleged secret meetings to seek the ouster of his country's President Nicolas Maduro.
"We denounce the plans of intervention and support for military conspiracies by the government of the United States against Venezuela," Jorge Arreaza said in a tweet.
His remarks came in response to a report by the New York Times on Saturday which said unnamed American officials held talks with a former Venezuelan military commander to stage a coup, but Washington eventually decided against supporting the bid.
Later in another Twitter post, Arreaza said the meetings between American officials and coup plotters to promote violent actions to attack Venezuelan democracy and national peace were "unacceptable and unjustifiable".
Venezuela rejects all kinds of interference, he wrote.
The daily cited interviews with 11 current and former U.S. officials and one former Venezuelan military commander who participated in the meetings.
The Venezuelan military commander is on Washington's list of sanctioned Venezuelan officials, according to the Times.
On May 21, the Trump administration dismissed Venezuela's presidential election as a "sham" and stepped up economic and diplomatic pressure on Maduro's government.