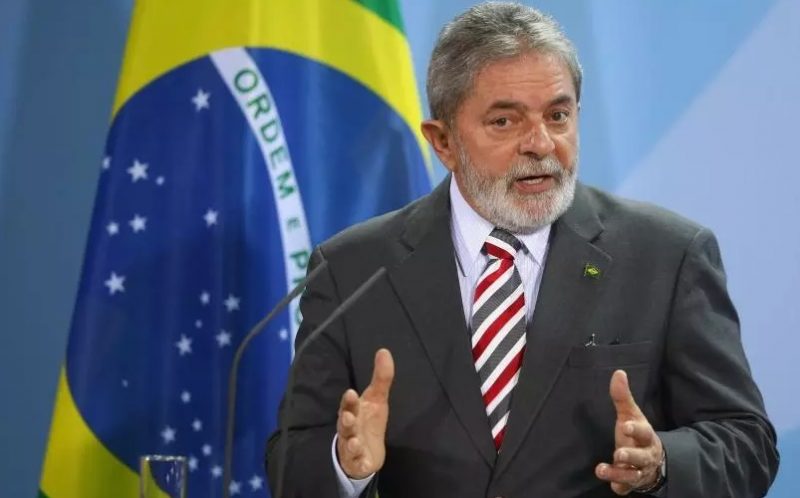 Brazil's ex-president Luiz Inacio Lula da Silva sentenced to nearly 10 years in prison for corruption
Brazil's ex-president Luiz Inacio Lula da Silva sentenced to nearly 10 years in prison for corruption
Former President Luiz Inacio Lula da Silva was sentenced to nine-and-a-half years in prison Wednesday on corruption and money-laundering charges.
It is the first time since the establishment of the 1988 Constitution that a former president has been criminally convicted.
The lead judge in the probe, Sergio Moro, said Lula, a leftist politician who ruled Brazil from 2003 – 2010, was free pending a possible appeal.
Lula's conviction is the most important development of a wide-ranging multibillion-dollar corruption probe known as Operation Carwash that shed light on a scandal that involved some of the most important figures in Brazilian business and politics.
The judgment concluded the first of five graft trials the former president faces.
Prosecutors allege Lula and his allies overpriced contracts to engineering businesses and the state-owned energy giant Petrobras in return for illegal party funding and bribes.
Lula and his wife were also alleged to have received a luxury apartment in exchange for public contracts from OAS, a privately-owned Brazilian multinational conglomerate, and Petrobras.
The former president, one of the most popular in Brazil's history, has repeatedly denied the accusations, arguing they were part of a campaign to discredit him.
In March 2016, Lula was arrested at his home and released after three hours of questioning. He was charged six months later with corruption and money-laundering.
After two terms in office, Lula left the presidency in January 2011 with a record-high approval rating.
His chosen successor, Dilma Rousseff, was impeached and removed from office last August for budget mishandling.
Anadolu Agency