Great Barrier Reef severely damaged by Chinese tanker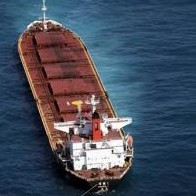 The Great Barrier reef's chief scientist said,  a coal carrier that ran aground and leaked about 3 tons of oil into the Reef completely pulverized parts of a shoal and caused damage so severe it could take marine life 20 years to recover.
David Wachenfeld, who is coordinating the authority's assessment of the ship's impact said that initial assessments by the Great Barrier Reef Marine Park Authorities found that the 230 meter Shen Neng 1, left a scar 3 kilometers long and up to 250 meters wide along the world's largest coral reef.
Then Wachenfeld added "We were expecting some fairly severe damage to this location, and our observations to date confirm that expectation,"
The Shen Neng 1 slammed into a shoal on April 3, and coral shredded part of its hull, causing a leak of about 3 tons of oil. That oil was dispersed by chemical sprays and is believed to have caused little or no damage to the reef.
The vessel was successfully lifted off the coral reef on Monday after crews spent three days pumping fuel weighing hundreds of tons from the ship to lighten it. Salvage crews later towed it to an anchorage area near Great Keppel Island, 38 nautical miles (44 miles, 70 kilometers) away.
Damage to the reef was particularly bad because the vessel did not stay in one place once it grounded, David Wachenfeld said. Instead, he said that tides and currents pushed it along the reef, crushing and smearing potentially toxic paint onto coral and plants.