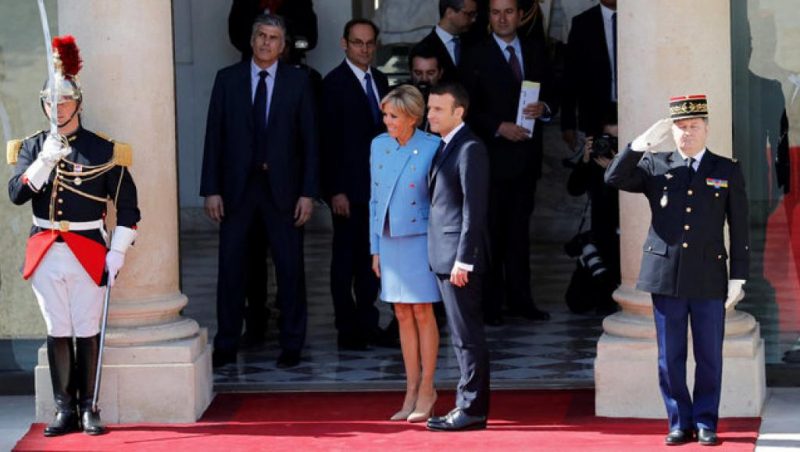 Brigitte Macron, wife of French leader Emmanuel Macron, has said a "charter of transparency" regarding her role will be published in the coming days.
During his election campaign earlier this year, Emmanuel Macron expressed his intention to institutionalize the role the president's wife but a petition against the status collected more than 300,000 signatures in three weeks.
However, in an interview to be published in French magazine Elle later this week, Brigitte Macron reportedly said: "I do not feel like a first lady. It is the translation of an American expression, a periphrasis in which nothing pleases me.
"I don't feel like neither a first nor a last lady! I'm Brigitte Macron."
The proposed charter would clarify the ambiguity that persists around the role of the French 'first lady' since the beginning of the Fifth Republic. No text has ever specified the rights or responsibilities of such a position.
"What is important is that everything is very clear," Macron said, speaking in her first interview since her husband's presidential election win on May 7.
"Like all those who have preceded me, I will assume my public role, but the French will now know what means are at my disposal," she added.
According to Anadolu Agency, Macron insisted she will not take a salary and that her official agenda and schedule would be posted on the official Elysee website "so that the French know exactly what I'm doing".
The Elysee has already dismissed the creation of an official, institutional role for a French president's partner.
"No change in the constitution, no new funding, no salary for Brigitte Macron," government spokesman Christophe Castaner, tweeted back on Aug. 7 when the controversy started.