Poland Air Crash – The president of Belarus, Alexander Lukashenko has said late Polish President who died in a plane crash last Saturday is to blame for the catastrophe that killed all on board.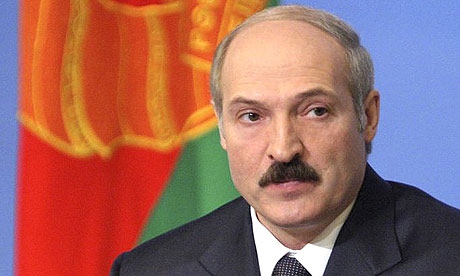 The Belarus leader has said he believes the late Polish President Lech Kaczynski gave the final order to land the plane in the dense fog which was one of the main reason behind the crash in Russia.
Many concpiracy theories had emerged from the crash which occurred last week because of the poor relations between Russia and Poland. Kaczynski, who was a nationalist and known for his dislike of the European Union and Russia, was travelling to for the 70th anniversary of the massacre of more than 20,000 Polls by the Soviet Union.
The plain carrying Poland's president, wife and several top Polish officials including military leaders and religious leaders were on board the Tu-154 model plane travelling to Smolensk, Western Russia, when it hit the top of trees and fell into the Katyn forest.
Video of plane crash of the Poland President and officials at the Katyn forest
[media id=178 width=610 height=340]
Lukashenko was quoted by Interfax to have said "It is clear who's responsible for this. Guilty or not guilty, you are the number one person and you are responsible for it,"
"If the number one aircraft with the president on board is in flight and there is some kind of irregularity, the captain reports the situation directly to the president," said Lukashenko, who has stormy relations with Warsaw after a crackdown on ethnic Poles in Belarus.
"The president asks whether the plane can be landed in this situation. But it's nevertheless the president who has the final say, it's he who decides whether the plane is to land or not, but the pilots don't have to obey."
Russian officials have said that the traffic controllers urged the pilot to land in another airport as it was to dangerous from the dense fog.
However, some Polish officials believe poor communication between the air traffic controllers at the airport and the planes pilot might have caused the crash.
Pleas write your thoughts and comments bellow.
[adrotate group="11″] [adrotate group="19″]