Turkish police have taken in custody several dozen protester lawyers for joining the ongoing protests. The lawyers arrests in Istanbul courthouse.
The lawyers were seized at the Caglayan Courthouse on Tuesday by troops of the special forces unit.
at least 20 lawyer have been arrested, while other sources put the number as high as 50.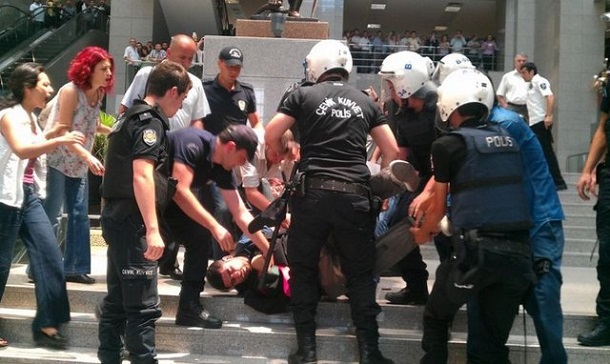 Witnesses said the police were acting harshly in overpowering the lawyers. Some described the entire operation as a blatant attack by the police troops.
Around 100 Turkish lawyers have gathered outside the police station demanding that their colleagues be released.
[adrotate banner="65″]