Justin Bieber is doing a very good sex Brazilian sexy model Tati Neves claimed.(Photos)

Justin Bieber is doing a very good sex Brazilian sexy model Tati Neves claimed.(Photos)
When she appeared on TV talking about her night with Justin Bieber, Brazilian model Tati Neves declined to reveal whether or not they had slept together.
However, it seems it didn't take too long for her to change her mind after the mother-of-one claimed she did have sex with the Canadian singer after all.
Tati Neves was linked to Justin when a video taken on her cameraphone showed her in a bedroom with the pop star as he slept.
The 27-year-old claimed the video – which has since caused a sensation on YouTube – was just meant for her friend to prove the night of passion with the pop star had take place.

After she appeared on Brazilian network Globo TV's Fantastico programme over the weekend, she admitted she had slept in the same bed as the star, but stopped short of saying whether the pair had had sex.
However, now in an interview with The Sun, she goes into detail about her alleged sexual relations with the singer, even praising his prowess between the sheets.
She said: 'It was marvellous and unforgettable… He has quite a fit body and looked great naked.
'Take it from me, he's well endowed and very good in bed.'
Tati claims she left the next morning, only to get a phonecall from Justin asking her to come back.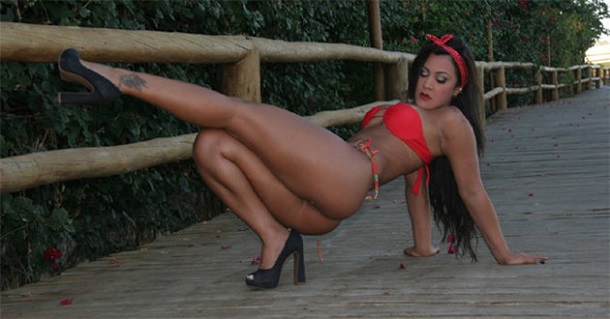 However, Tati – who is separated from her husband – claims she declined because she was 'too exhausted', praising Justin for his 'stamina' and 'energy'.

Over the weekend, when asked on the Fantastico show if she and the teen idol had kissed, she paused then said: 'What do you think, if I was sleeping in the bedroom, just me and him?'
Ms Neves revealed that she had been invited to the party thrown by Justin at his rented mansion in Rio's Joa district by a DJ friend who had been playing at the nearby Zax Club.
She said: 'He rang me and invited me, asked if I wanted to go to his house to a party.'
Asked by the Fantastico crew if she had seen girls arriving at the house at around 3am on the same night, Ms Neves replied: 'No. So, I'd already gone into the bedroom with him.'
Neves claimed she had taken the video of Bieber asleep the following morning after waking up first.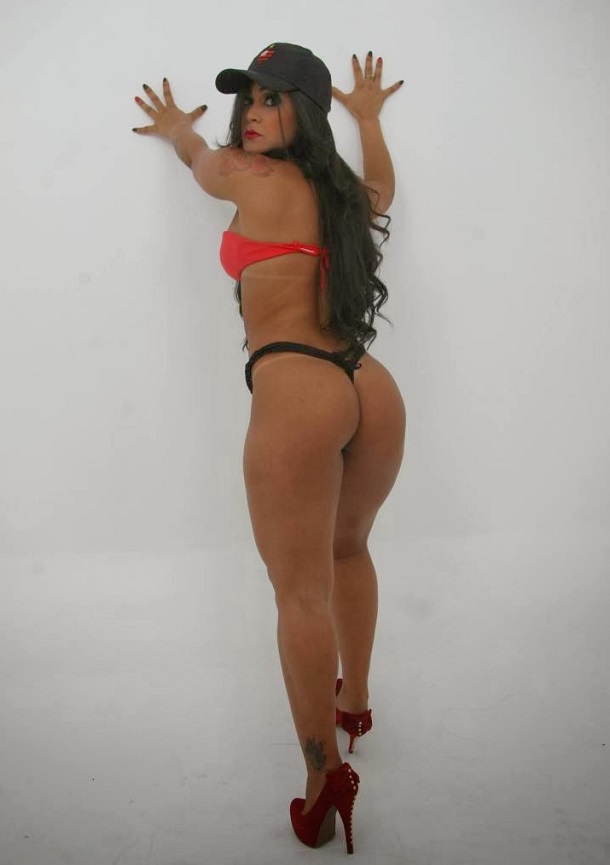 She said: 'I was sleeping, and woke up, he was sleeping and I was speaking with a girlfriend.'
Admitting that millions of fans around the world would give anything to have been in her place, she smiled and said: 'It's true, isn't it. I send a kiss to all the fans.'
Justin Bieber's representative had no comment on Tati's claims when contacted.
But last night others in Rio de Janeiro who had accompanied his whirlwind passage through the city disputed Ms Neves' claims that she had slept in the Canadian star's bed after being invited to Bieber's private party in the early hours of Sunday morning.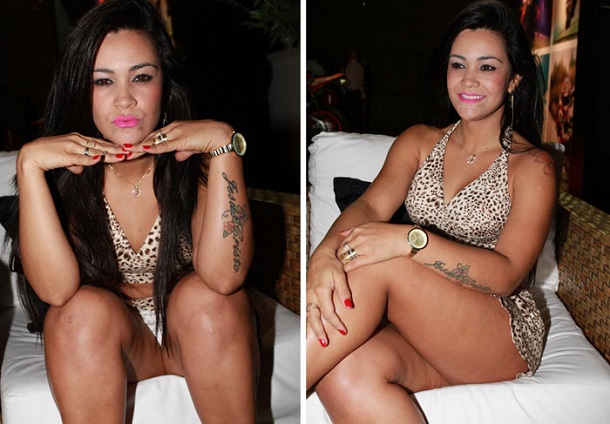 Marcus Mion, the owner of the Zax Club in the Barra da Tijuca neighbourhood, where Bieber had gone after his Saturday night show in Sao Paulo, claimed Ms Neves wasn't among the 30 girls the singer chose to go back with him to his rented villa.
He said: 'I know all the girls who went. I personally went round asking inviting them on behalf of Justin, and I put each one in the van that took them there.