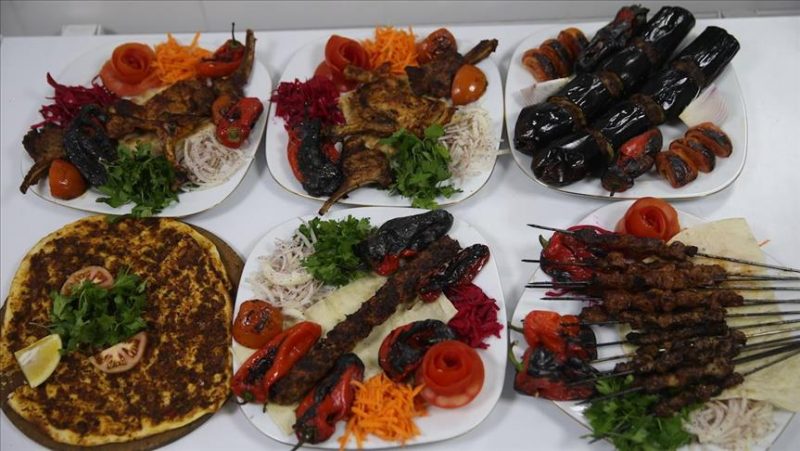 A local Turkish cuisine is preparing to register its authentic tastes to UNESCO with 'world's oldest cuisine' motto.
Nihat Ciftci, the mayor of southeastern Sanliurfa province, told Anadolu Agency that many tourists have visited the city in search of new cultures and different tastes recently.
The city offers dozens of local foods, including kebabs and desserts, Ciftci said.
"Sanliurfa has a deep-rooted cuisine culture. We should offer it to local and foreign tourists," Ciftci said.
"We applied to UNESCO in 2014 in the field of gastronomy. It requires some standards to be fulfilled and we are working on them. Most of the criteria have been accomplished," he stated.
Ciftci emphasized that Turkey is determined to make Sanliurfa's cuisine globally-known.
He said that Sanliurfa and Mardin, another southeastern province, eye UNESCO gastronomy registration following Gaziantep and Hatay, the two southern cities which earned creative city and city of gastronomy prize in 2015 and 2017, respectively.
Meanwhile, Sanliurfa has already made its mark in UNESCO World Heritage List.