Reprieved Fenerbahce to face Red Bull Salzburg in qualifier, the club who after being sponsored by Red Bull gives they wing.

Reprieved Fenerbahce to face Red Bull Salzburg in qualifier, the club who after being sponsored by Red Bull gives they wing.
Turkish club Fenerbahce were drawn against Red Bull Salzburg in the Champions League third qualifying round Friday, one day after their two-year European ban for match-fixing was temporarily lifted.
Fenerbahce were banned for two years and Besiktas one by European football's governing body UEFA. Both appealed to the Court of Arbitration for Sport who Thursday lifted the bans until the final decision is taken.
CAS said the final decision on Fenerbahce will be issued before Aug. 28., one day before the draw for the Champions League group stage takes place in Monaco.
UEFA could be left with a headache if Fenerbahce beat Red Bull Salzburg, win their following qualifying round tie and subsequently lose their appeal at CAS.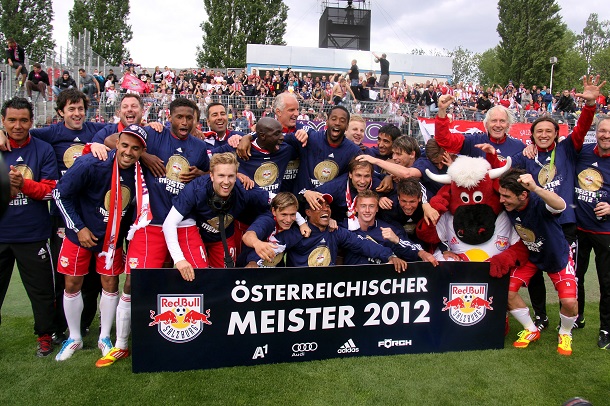 Red Bull Salzburg, formerly known as Austria Salzburg or Casina Salzburg, have not qualified for the Champions League group stage since the club was taken over by the Red Bull energy drinks company in 2005.
Red Bull Salzburg coach Roger Schmidt "No Easy Go"
Red Bull Salzburg has to go to battle for a place in the Champions League over the league-way and only had strong opponents to choose from. "For us it was a tough time in this situation," said therefore also coach Roger Schmidt. "Now we have about ten days, during which we will prepare ourselves very intense. Our goal is to push through our game idea also against Fenerbahce and passionate to deliver two games, "said Schmidt.
Red Bull Salzburg vs Fenerbahce:Getting to know your club Red Bull Salzburg
FC Red Bull Salzburg is an Austrian association football club, based in Wals-Siezenheim. Their home ground is the Red Bull Arena. Due to sponsorship limits, the club is known as FC Salzburg and wears a modified crest when playing in UEFA competitions.
The club was known as SV Austria Salzburg, and had several sponsored names, before being bought by the Red Bull company in 2005 who renamed the club and changed its colours from its traditional violet and white to red and white.
The change resulted in some of the team's fans forming a new club, SV Austria Salzburg.
Founded in 1933, the club has won its first Austrian Bundesliga in 1994, which was the first of three in the space of four seasons which also saw them reach the 1994 UEFA Cup Final. The team currently has seven league titles to its name.
FC Salzburg After Red Bull take over Sponsorship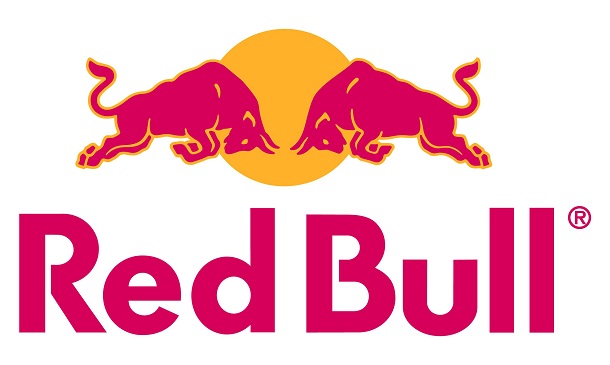 The Red Bull company bought the club on 6 April 2005 and rebranded it. After the takeover, Red Bull changed the club's name, management, and staff, declaring "this is a new club with no history."
Red Bull initially claimed on the club website that the club was founded in 2005, but was ordered to remove this claim by the Austrian F.A. The new authority removed all trace of violet from the club logo and the team now play in the colours of red and white, to the consternation of much of the club's traditional support.
A small pair of wings form the motif of the new club crest, displayed on the team jersey, in accordance with Red Bull's commercial slogan at the time: "It gives you wings." This complete re-branding of the team proved very similar to Red Bull's treatment of its two Formula One racing teams, Red Bull Racing and Scuderia Toro Rosso.
However, Red Bull would not completely follow this precedent when it acquired the MetroStars club in Major League Soccer in the United States; while it rebranded the team as the New York Red Bulls, it chose to recognise the MetroStars' history
The traditional supporters tried to resist the radical changes and formed their own movement in order to regain some of the tradition. Several fan-clubs throughout Europe voiced their support in what they saw as a fight against the growing commercialisation of football.
However, after five months of protests and talks between the club owners and traditional fans, no compromise was reached. On 15 September 2005, the 'violet' supporters stated that the talks had irreversibly broken down and efforts to reach an agreement would be terminated.
This gave rise to two separate fan groups: the 'Red-Whites', who support 'Red Bull Salzburg' and the 'Violet-Whites', who want to preserve the 72-year-old tradition and refuse to support the rebranded club. The Violet-Whites ultimately formed a new club, SV Austria Salzburg.
In May 2006, Red Bull announced on its website that it had hired veteran Italian coach Giovanni Trapattoni, together with his ex-player, German World Cup winner Lothar Matthäus as co-trainer. The pair initially denied having reached a deal, but officially signed on 23 May 2006. Red Bull ultimately won the T-Mobile Bundesliga 2006-07 by a comfortable margin with five games still left in the season after drawing 2–2 with previous season's champions Austria Wien on 28 April 2007.
Red Bull were beaten by Shakhtar Donetsk in the third qualifying round of the 2007-08 UEFA Champions League, and was then knocked out of the UEFA Cup 2007-08 in the first round by AEK Athens. On 13 February 2008, Italian manager Giovanni Trapattoni confirmed that he would be taking over as the new Republic of Ireland manager in May.
In his final season, the club finished as runners-up, six points off champions Rapid Vienna.  Trapattoni was succeeded by Co Adriaanse, under whom they finished as champion, and he left after one year. His successor was Huub Stevens. On 14 May 2010, Stevens' Red Bull retained the Bundesliga.
Stevens was replaced by Dutchman Ricardo Moniz at the end of the 2010-11 season, in which Red Bull were denied a third consecutive title by Sturm Graz by a three-point margin.
Red Bull finished second in the league, and qualified for the following season's UEFA Europa League. Moniz was ordered to integrate young players of the Junior squad: at the beginning of the 2011-12 season Daniel Offenbacher, Martin Hinteregger, Georg Teigl and Marco Meilinger were promoted to the first team.
In the 2011-12 season Red Bull won the Austrian Bundesliga league title and FA Cup double.
After the 2011-12 season Moniz departed his post despite having a year remaining on his contract. The new coach for the 2012-13 season is Roger Schmidt, who came from Paderborn of the German 2. Bundesliga. In July 2012, Red Bull were knocked out of the Champions League in the second qualifying round against F91 Dudelange of Luxembourg. The first leg was lost 1-0 away, and a 4-3 home win saw the club eliminated on away goals.
Red Bull boosted the capacity of the Salzburg stadium
Its current seating capacity is 31,895. The stadium's previous capacity was 18,200, but was recently expanded to over 30,000 so that it was able to accommodate the 2008 European Football Championships.
The "EM Stadion Wals-Siezenheim" was the only stadium in the Austrian Bundesliga which uses artificial turf. Polytan's FIFA 2-Star Recommended 40mm surface Ligaturf with a 25mm elastic layer was installed in 2005. Since Summer 2010 natural Lawn is used.
Red Bull company that makes the biggest investment in sport
Red Bull is an energy drink sold by Austrian company Red Bull GmbH, created in 1987. In terms of market share, Red Bull is the most popular energy drink in the world, with 4.6 billion cans sold in 2011
Austrian entrepreneur Dietrich Mateschitz was inspired by a pre-existing energy drink named Krating Daeng , which was first invented and sold in Thailand. He took this idea, modified the ingredients to suit the tastes of westerners, and, in partnership with Chaleo Yoovidhya, founded Red Bull GmbH in Austria.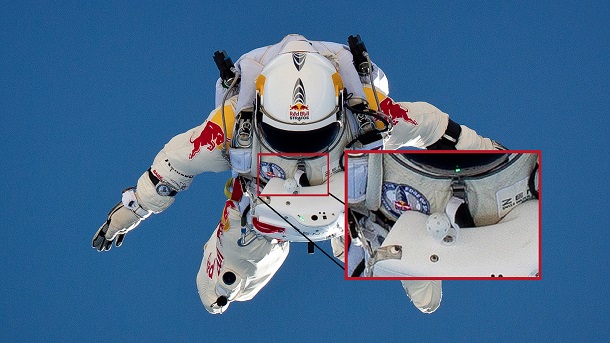 In Thai, daeng means red, and krating is the reddish-brown bovine called a "gaur", which is an animal slightly larger than the bison. Red Bull is sold in a tall and slim blue-silver can; in Thailand and in some parts of Asia it is sold in a wider gold can with the name of Krating Daeng or Red Bull Classic.
The two are different products, produced separately.
The company slogan is "Red Bull gives you wings" and the product is marketed through advertising, events (Red Bull Air Race, Red Bull Crashed Ice), sports team ownerships (RB Leipzig, FC Red Bull Salzburg, Red Bull Brasil, Red Bull New York, Red Bull Racing, Scuderia Toro Rosso), celebrity endorsements, and music, through its record label Red Bull Records.
Red Bull has a diverse international marketing campaign. The numerous activities range from extreme sports like mountain biking, BMX, motocross, windsurfing, snowboarding, skateboarding, kayaking, wakeboarding, cliff-diving, surfing, skating, freestyle motocross, rally, Formula 1 racing, and breakdancing to art shows, music, and video games.
In keeping with their target market of young males, Red Bull has also enlisted help from celebrities, such as Eminem that would appeal to this group (sponsoring the Red Bull "EmSee Battle Rap championships").
It also hosts events like the "Red Bull Flugtag" (German for "flight day" or "flying day") and other such contests. Red Bull also owns association football teams, with clubs in Austria, Germany, the United States and Brazil featuring the Red Bull trademark in their names.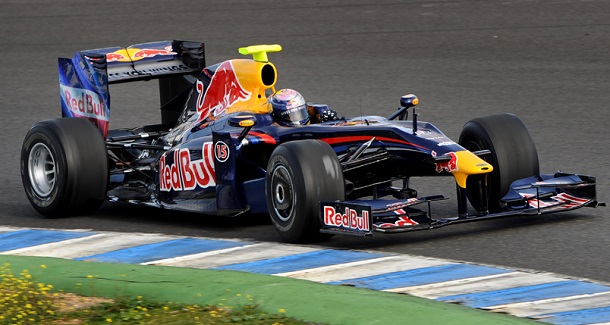 By associating the drink's image with these activities, the company seeks to promote a "cool" public image and raise brand power. Hence, this one energy drink has helped create a market for over 150 related types of merchandise,  like Red Rooster and Blue Lightning.
Red Bull's slogan "gives you wings" is widely used in these marketing activities. Claims about the drink's effects and performance have been challenged on various occasions, with the UK's Advertising Standards Authority imposing advertising restrictions in 2001 in response to complaints first recorded as early as 1997.  In 2011, Red Bull earned around EUR 4.2 billion in worldwide sales and was available in 165 countries globally.
In the PlayStation 3's social gaming platform, PlayStation Home, Red Bull has developed its own in-game island, specifically advertising its energy drink and the Red Bull Air Race event (for which the space is named) released in January 2009. In late November 2009, Red Bull brought out two new spaces, the Red Bull Illume space, and the Red Bull Beach space featuring the Red Bull Flugtag, both released on the same day. In January 2012, Red Bull released its first personal space called the Red Bull House of Skate featuring an indoor skate park.
In the video game Worms 3D, Red Bull allows the worms to move more quickly. Red Bull is displayed on virtual track-side billboards during gameplay and in the opening cinematic in the video game Wipeout 2097.