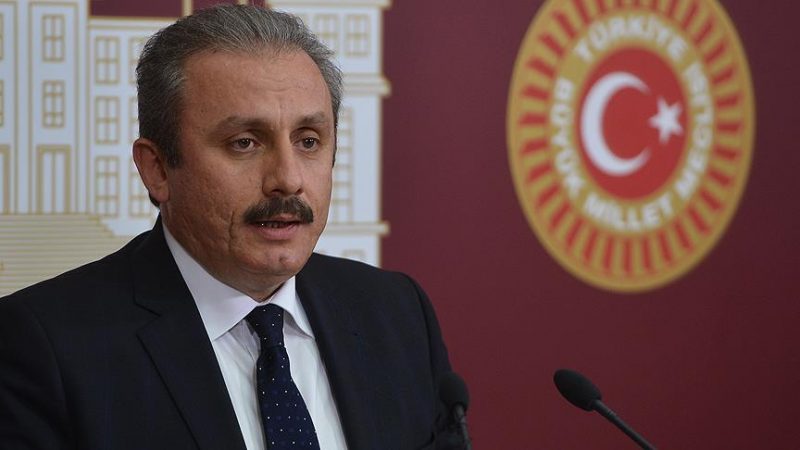 A prominent Turkish deputy said Tuesday that a current court case in the U.S. involving a Turkish businessman is a plot by putschists to trigger an economic crisis.
Speaking to journalists in parliament, Mustafa Sentop, the head of parliament's Constitution Commission, said that the Fetullah Terrorist Organization (FETO), the group behind last year's defeated coup in Turkey, is behind the Riza Sarraf case.
"A FETO member police officer was heard as a witness," said Sentop, adding that the case is FETO's bid to extend the unsuccessful coup attempt of July 2016, which left 250 people martyred and nearly 2,200 others wounded.
"This case has an aim. They want to force Turkey into economic and political crises," said Sentop.
Urging the U.S. to abide by international law, he said U.S. officials can't say, "I have the power, I can do it," characterizing this as "highway robbery."
Sentop stressed that the U.S. lacks the authority to judge Sarraf.
Sarraf last month accepted all the charges against him and agreed to cooperate as a witness against Mehmet Hakan Atilla, the former deputy CEO of Turkey's Halkbank.
Sarraf was detained last year on charges of violating sanctions against Iran, while Atilla was arrested in the U.S. earlier this year on similar charges.
Sentop also said that they have largely completed work on the adjustment laws to bring Turkey to a presidential system.
"The other issue is related to system change," he added.
"The electoral system, electoral alliances. The issues of these matters will be discussed in the future."
Turkey has been moving to a presidential system of government in the wake of a constitutional referendum this April approving the shift.