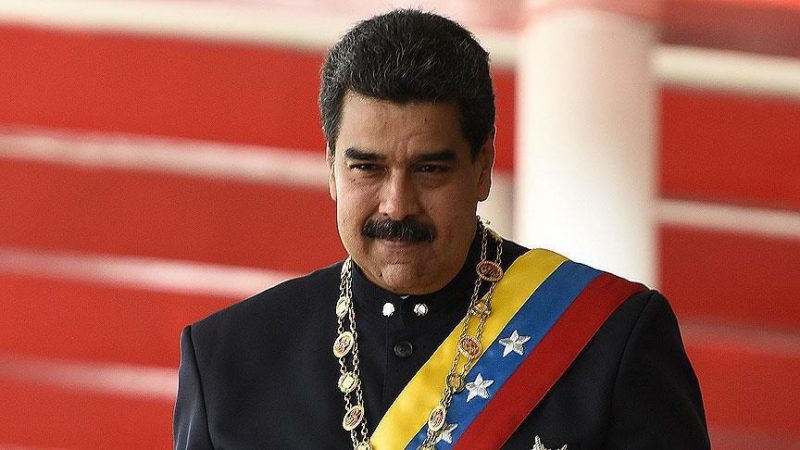 US sanctions President Nicolas Maduro after controversial Venezuelan vote
US sanctions President Nicolas Maduro after controversial Venezuelan vote
The U.S. on Monday sanctioned Venezuelan President Maduro one day after he led his government's effort to elect a national Constituent Assembly, an move Washington called a "rupture in Venezuela's constitutional and democratic order".
Treasury Secretary Steve Mnuchin said in a statement the elections "confirm that Maduro is a dictator who disregards the will of the Venezuelan people.
"By sanctioning Maduro, the United States makes clear our opposition to the policies of his regime and our support for the people of Venezuela who seek to return their country to a full and prosperous democracy," he added.
Maduro is only the fourth head of state to be blacklisted by the Treasury's Office of Foreign Assets Control.
At least three people were killed Sunday in clashes between protesters and police in Venezuela as voting proceeded on the controversial 545-member Constituent Assembly, which aims to rewrite the country's constitution.
The president of the opposition-controlled National Assembly, Julio Borges, said at least 12 people lost their lives during weekend in protests against the vote.
Opinion polls show more than two-thirds of Venezuelans rejected the idea of a Constituent Assembly.
Neighboring Colombia, Panama and Peru, announced they would ignore the results and threatened to consider Venezuela no longer a democracy.
Maduro went forward with the vote despite four months of protests by the opposition that left at least 116 dead, and pressure from the U.S., European Union and several Latin America countries.
Any of Maduro's assets within the U.S. have been frozen following the Treasury Department's announcement, and Americans are now prohibited from doing business with him.
Mnuchin said in his statement that anyone who participates in the National Assembly "could be exposed to future U.S. sanctions for their role in undermining democratic processes and institutions in Venezuela".
His announcement comes as the U.S. weighs additional economic penalties, including an oft-rumored ban on Venezuelan oil imports, that could further hinder Venezuela's hobbling economy.
The country is largely reliant on its large oil deposits for revenue, and has been devastated by the sharp decline in oil prices since 2014.
Speaking at the White House, Mnuchin said all options are on the table going forward.
Anadolu Agency