The suspected murderer of Sarai Sierra, known as Ziya T., was arrested after confessing to the brutal killing.

The suspected murderer of Sarai Sierra, known as Ziya T., was arrested after confessing to the brutal killing.
'Ziya T', a trash collector who lives in Istanbul was detained by police as he tried to flee across the border to Syria, after spending weeks on the run following the discovery of 33-year-old Staten Island resident Sarai Sierra's body, on February 2nd.
Prosecutors sent Ziya T. to the court for arrest on a charge of murder after questioning him for nearly an hour in Istanbul's Çağlayan Courthouse. Ziya T. allegedly admitted to committing the horrific murder, and also claimed that he had been fighting with the Syrian rebels against the Syrian army after escaping from Turkey into the civil-war hit country.
Ziya T. reportedly said he was wounded in the leg during clashes he was involved in with the Free Syrian Army, following his escape from Turkey 10 days after the murder had taken place. This is why he returned to Turkey, he said.
After he was taken into custody, Ziya admitted that he crossed paths with Ziya after he had been sniffing paint thinner for most of the day to get high.
He does not speak English and gave his alleged confession in Turkish.
He also admitted that he lingered in the area after killing Sierra, and only fled after her body was discovered.
'On the 9th, on the 10th day, I had to run away to Syria when the Police found her dead body. Now I got captured. And today I'll be handed over to Turkey,' he said in the video, translated from Turkish.

Guler said police identified the suspect after inspecting thousands of security camera videos and conducting a 'series of tests.'
The video, which emerged in the early hours of the day with no information on where and how it was recorded, shows suspect Ziya T. as he speaks about the murder, Doğan news agency reported.
"I had lost myself. I don't remember the incident much – I had sniffed too much glue," Ziya T. said on the footage. "When I came in the morning, I probably hit her with a heavy object in the head."
Ziya T. Reportedly said he had been drinking alcohol from 9 a.m. until 2.30 p.m. when he saw the victim.
"While I was sitting next to the railway I saw a woman coming toward me. She was taking photographs while walking. When she was in front of me I tried to kiss her; she resisted me, and a scuffle broke out between the two of us. She hit me with her mobile phone and blood began pouring from my nose, getting everywhere, I got so angry I hit her with all the strength I have," Ziya T. reportedly said, describing the incident.
Ziya T. then states that he was in the area for nine days following the murder, and fled to Syria on the 10th day when the body was found by police officers on Feb. 2 in Istanbul's Sarayburnu neighborhood.
Ziya T. also said he was not aware of the woman's nationality until news reports surfaced in the following days.
The suspect was captured crossing into Turkey from Syria, according to officials, following lengthy collaboration between intelligence agencies and security officials. Police detained him in Hatay's Reyhanlı district and sent him March 17 to Istanbul, where he underwent a medical examination on arrival before issuing his testimony.
Istanbul Gov. Avni Mutlu told members of the press that the legal process would continue while confirming that the suspect had beenn brought to Turkey. The governor provided no clear details on whether or not Ziya T. surrendered or was caught by security forces since the situation took place outside of Istanbul.
"What matters is that the killer is caught, and that he has confessed," Mutlu said. "What matters from now on is that he is in our hands."
Istanbul police chief Hüseyin Çapkın, however, denied rumors that Ziya T. had surrendered, Doğan news agency reported.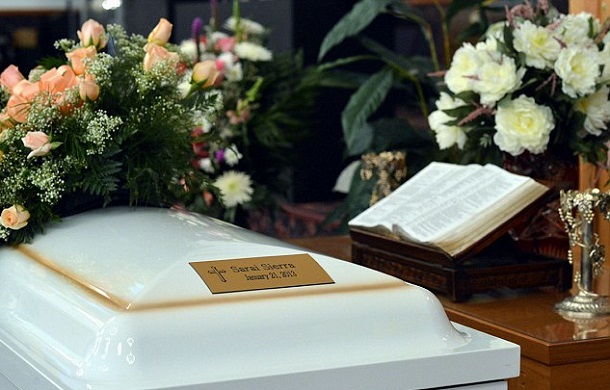 "You know that he has not surrendered," Çapkın told reporters during March 18 Martyrs' Day and Dardanelles Naval Victory festivities. "He was found, and he was caught but it was the mutual work of the units over there. Our friends have been digging tunnels with nails for months, and identified the suspect. Once the suspect was identified, he fled, and his whereabouts were narrowed down. From then the combined efforts of Hatay units and the units we have sent to the area resulted in the capturing of the suspect."
The team that captured Ziya T. was the same team that worked on locating and detaining the alleged assailants in the Cilvegözü border attack, which killed 14 people last month. The team, according to daily Hürriyet, reached Latakia through Hatay on the night of March 16, and surrounded the hotel in which Ziya T. was staying overnight. Ziya T. turned himself over without putting up a fight, daily Hürriyet said.
Sierra, who left the United States for the first time in her life on Jan. 7 to take pictures in Istanbul, went missing in the city on Jan. 21. Officials found her dead body on Feb. 2.
Ziya T. was an "unbalanced man" according to his relatives, who earned a living collecting and selling used paper. According to police reports, after leaving Istanbul, Ziya T. went to his sister's house in the northwestern province of Karabük, where he spent three days before fleeing for Syria.
Watch US Tourist Sarai Sierra murderer Ziya T. confession with subtitles
[tube]http://www.youtube.com/watch?v=8lWFDLQqkPE[/tube]
Subtitles may not be seen on mobile devices. We advice you to use PC computers in order to see the video with subtitles.
This video has its own subtitle. If you can't see subtitles, click the bottom of the video to activate subtitles.
Ziya T.'s deposition:
" I am…The woman confronted me, I did not. Because I was drinking there and it was one…or one and a half o'clock (!).
I consumed approximately 1.5 can of thinner (volatile substance) and she came there at that moment.
I did not realize that she was an American or a tourist, I thought that she was an ordinary Turkish citizen.
News were published after this case for sure. It was said that; "American woman is lost, it is not certain where she is…"
And I stayed on the border of Istanbul since the dead body was found. After that I went to Karabuk and through Karabuk, I entered Syria."
I was just like I lost myself.
I am not quite so sure that how was the incident happened.
I used too much thinner. I drank (?!) excessively.
I do not remember how it happened. When I went there on Monday…
I guess I hit her head with a heavy object and when I arrived there on Monday, she was dead.
I covered her body. I was there for 9 days and in the 10. Day
When the police found the corpse, I had to escape to Syria and now I am arrested and I give myself over to the police. "