Rugby
Bath welcome Stevens after his drugs ban
​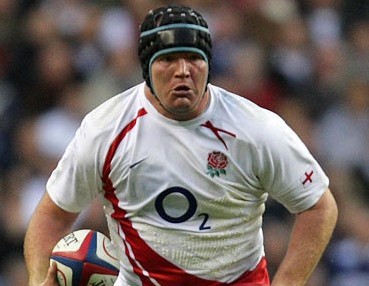 Bath Rugby chief executive Nick Blofeld has told Matt Stevens the club would welcome him back once his drugs ban expires in January 2011.
Stevens, 27, was suspended for two years after testing positive for cocaine following Bath's Heineken Cup tie away at Glasgow last December.
The dynamic England prop has already had an informal offer of a deal from Wasps board member Lawrence Dallaglio, who recently criticised Bath for not showing Stevens enough support.
Blofeld said: "I have spoken to Matt about where he sees his future and what he would like to do. We would love him to come back to us and I have made that clear.
"I may not have been at the club for very long, but in that time it is clear that Matt's presence at the club has been missed, both on and off the pitch."
Stevens, who has spent his time in isolation from rugby opening a cafe in Bath with his former team-mate Lee Mears and learning martial arts, said he would consider a return to The Rec.
"I'm very pleased that Bath have spoken to me and said they would like me to come back," said Stevens.
"It is obviously early days for my future rugby career, but Bath and the rugby club are obviously still a big part of my life and I will give it very serious consideration."
Blofeld believes Stevens would be as close to being match-fit as possible when he returns – which would give him every chance of making England's World Cup squad for the 2011 event in New Zealand.
"Matt has kept very fit and has even become a Brazilian Jiu-Jitsu champion, which is an extraordinary feat and demonstrates again his drive and determination to succeed," he said.